Your Guide to Haunted Landmarks in Southern California
---
Sure, Halloween mazes and haunted houses are great ways to get your spooks on, but if you're looking for year-round haunts, then you're going to want to check out our favorite haunted landmarks around Southern California.
Below, you will find plenty of houses, hotels and cemeteries frequented by creepy ghouls. Read at your caution!
Avila Adobe House


Image via tarnmoor.com

Where: Los Angeles
The Avila Adobe house is known as the oldest house in Los Angeles. Originally built in 1818, the house has survived nearly 200 years of earthquakes and has cycled through countless residents. Adorned with original artifacts such as crucifixes and wooden furniture, you feel transported to the 1800s as you walk through the house. Be warned—guests often report seeing the spirits of Francisco Avila, the original owner, and his second wife, Encarnacion, crying in the master bedroom.
Hollywood Roosevelt Hotel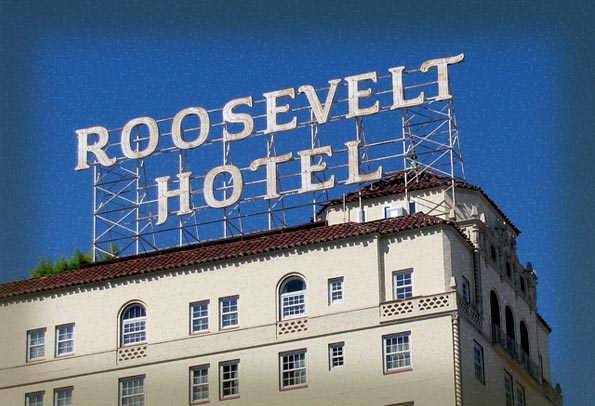 Image via frightfind.com

Where: Los Angeles
This hotel's reputation as a haunted hot spot is probably more iconic than it's neon red sign. Frequent ghost sightings include visions of Marilyn Monroe's reflection in her favorite mirror, old-Hollywood actor Montgomery Clift strolling around the ninth floor and an unexplainable chill in The Blossom Ballroom. Book a stay if you're brave enough or make a pit stop at the famed hotel on a Haunted Hollywood Tour.
Mission Inn


Image via listchallenges.com
Where: Riverside
This historic hotel built in 1903 is a beautiful testament to Spanish gothic architecture, complete with creepy catacombs and hidden winding staircases. That being said, it definitely sets the tone for creepy ghost stories! Alice Miller, one of the later owners of the inn is known to stir things up on the fourth floor. But more chilling? Stories of a malicious ghost known to push guests down the stairwell in the Bridal Honeymoon suite.
Oak Park Cemetery


Image via ci.claremont.ca.us
Where: Claremont
What's a list of haunted locations without a good, ol' cemetery? Oak Park Cemetery's claim to fame is the amount of supernatural sightings seen here. Visitors claim to have been attacked by gray apparitions at night, but the most disturbing is the frequent sighting of a winged figure walking down the cemetery's driveway.
Palomar Inn


Image via palomarinntemecula.com

Where: Temecula
Built in 1927, the Palomar Inn appears to be a quiet, retro boutique inn but according to guests who have stayed there, it's anything but that! Guests report seeing the inn's phoenix totem come to life at night. If that isn't unsettling enough, sounds of gunshots and screaming have been heard from within the hotel around 4 a.m. but blood stains or bodies have never been found.
The Queen Mary


Image via tripadvisor.com
Where: Long Beach
The Queen Mary owns their haunted history, boasting twilight tours, séances, a paranormal spirit walk and a dinner with the ship's favorite ghosts. Reported spirits include the ghost of a crew member who was crushed by a door, a mysterious woman in white who dances alone and children who drowned in the ship's pool. Convinced yet? Book your haunted encounter here.
Stanley House


Image via ocregister.com

Where: Garden Grove
This 125-year-old home is known amongst Orange County locals as the former site of one of Walt Disney's animation studios. But the happenings here are not quite as magical. Original owner, Agnes Stanley is known to guard the staircase in order to prevent guests from exploring the rest of the house. However, she isn't the most unnerving of sightings. That honor goes to an unnamed spirit who holds the hands of visitors and another who reportedly followed a guest home and terrorized her family.
Whaley House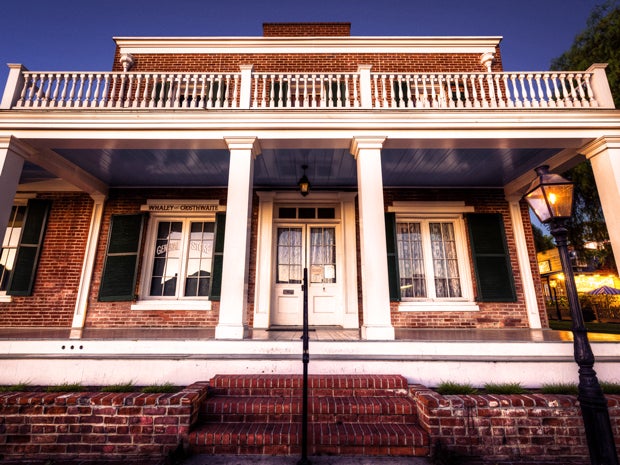 Image via huffingtonpost.com

Where: San Diego
The history of this famed haunted house has a rocky beginning, starting with its origins as a gallows site in the 1850s. Thomas Whaley bought the property in 1857, constructing the brick face home visitors can now visit. Throughout the years, the house was plagued with various tragedies from suicide, hangings to Whaley's infant son's sudden death. If you dare to enter America's most haunted house, learn more about the house's ghost hunting tours here.
Which of these chilling destinations are you brave enough to check out? Share with us using #CampusCropChat on Facebook, Twitter and Instagram. Don't forget to follow us on Snapchat @ASICPP!