How I'm Spending My Winter Break (As Told By "One Tree Hill")
---
It's been more than four years since our favorite Tree Hill Ravens hung their jerseys and pom-poms up for the last time and said goodbye to primetime television. Fortunately, Naley's love, Brooke's wit, Peyton's strength and Lucas's eloquence live on forever, and who better to tell you how I'll be spending this winter break than the cast of "One Tree Hill"?
Besides re-watching the entire series on Netflix, here's everything I plan to experience until Tuesday, Jan. 3, as told by the most dramatic group of people ever:
(warning: potential spoilers ahead for the unfortunate souls who've yet to watch "One Tree Hill")
Sleeping all day


via tumblr.com
Reunited and it feels so good.
… at least when I'm not working


via youtube.com
*walks into food service job barking orders like I'm Brooke at Clothes Over Bro's*
Eating my body weight in Hot Cheetos


via youtube.com
10/10 yummier than Dan's heart.
And having long, romantic conversations on the phone… with the pizza guy.


via youtube.com
"No mush, no room—no mushroom!"
Yaaaaaaaaaasss.


via youtube.com
My idea of a romantic date: bringing me pizza and immediately leaving me alone.
When Mom tells me I have a pizza problem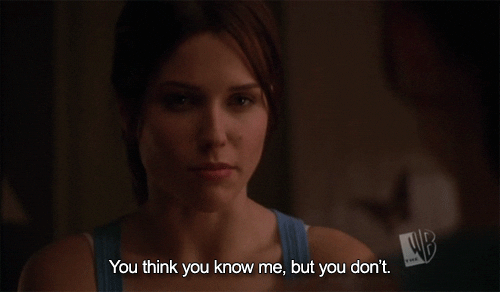 via giphy.com
Don't need that kind of negativity in my life, nope!
When she sees the phone bill and sees all my romantic calls with Dom and Papa John


via tumblr.com
If 16 times constitutes as "a couple"…
Showing more love to Netflix than to actual human beings


via giphy.com
Netflix will never have an affair behind my back with my best friend, just saying.
But then seeing all my friends having a good time on Snapchat


via giphy.com
Stuck here, standing still, watching "The Lizzie McGuire Movie" over and over again…
When I start getting emails from winter quarter professors through Blackboard


via wikia.net
I can already tell this relationship is going to be very toxic.
Having to see my problematic family members during the holidays


via tumblr.com
And having to pretend I like them.
But seeing my favorite cousin at these family parties always has me like


via youtube.com
It definitely calls for an impromptu dance routine that we both somehow know, even with absolutely no rehearsal.
Celebrating the new year!


via tumblr.com
Probably the one time all winter break I'll willingly be social.
Realizing that winter break has come and gone and it's time for school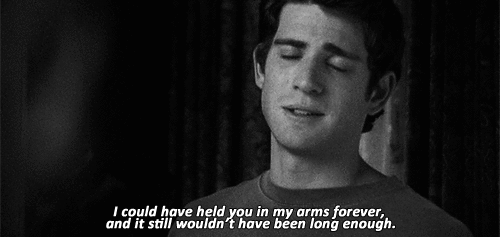 via popsugar.com
I could have loved you always and forever, Winter Break. ALWAYS AND FOREVER.
I'm sure your winter break will be a bit more eventful than mine, no? Tell me what you'll be doing for the next three weeks by using the hashtag, #CampusCropChat on Facebook, Twitter and Instagram, and don't forget to follow Associated Students Inc. (ASI) on Snapchat @asicpp!