Your Guide to Desert Trip (Oldchella)
---
If you are into the music festival scene, then you might have heard of a new contestant entering the arena. I'm talking about Desert Trip, or Oldchella, which will take place on October 7-9 and 14-16 in Indio, California. At first glance, Desert Trip seems like a drag: floor seats starting at $700, an older audience demographic and only six acts playing. Why would anyone go to this?
Well, those six acts are The Rolling Stones, Bob Dylan, Paul McCartney, Neil Young, Roger Waters and The Who.

Image courtesy of billboard.com
Maybe you've heard of some of these artists but don't really know who they are. Well, here is your quick guide to understanding Desert Trip's musical acts and its importance in music history.
Note to reader: All the songs mentioned below, EXCEPT songs written by Neil Young, are all available to stream on Spotify!
The Rolling Stones


Ever wonder where the "Moves like Jagger" song came from? Maroon 5 is referring to The Rolling Stones frontman Mick Jagger, and boy does he have some moves. The Rolling Stones is a band from across the pond (England) formed in 1962 and named after the old saying "A rolling stone gathers no moss."
Their first major hit came with their song "(I Can't Get No) Satisfaction" in 1965. However, one of their biggest songs to date would be "Gimme Shelter" off their 1969 album "Let It Bleed".

Other notable songs:
Paint It Black 
Beast Of Burden 
You Can't Always Get What You Want 
Start Me Up 
Brown Sugar 
Bob Dylan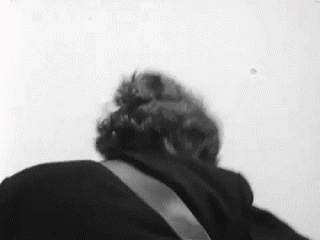 A man named Bob Dylan probably does not ensue excitement. However, this man has single-handedly written some of the most important songs in music history, including "Blowin' in the Wind" and "The Times They Are a Changin'".
When The Beatles first heard Bob Dylan's album,"The Freewheelin' Bob Dylan", it was all they listened to for two weeks.
In 2011, Rolling Stone Magazine named Dylan's song "Like a Rolling Stone"no. 1 on their list of 500 Greatest Songs of All Time.
He demonstrated his political support by opening for Martin Luther King Jr.during his "I Have a Dream" speech. 
He's won a Grammy, Golden Globe and an Oscar.
He wrote "All Along the Watchtower", which is one of guitarist Jimi Hendrix's most popular songs.
Dylan is one of the most important songwriters of all time, as well as one of the most inspirational. Modern musical talents such as Miley Cyrus and Ed Sheeran have covered songs by Dylan.
Other notable songs:
Knocking on Heavens Door
Mr. Tambourine Man
Tangled Up in Blue
I Want You 
Girl From the North Country (Duet with Johnny Cash) 
Paul McCartney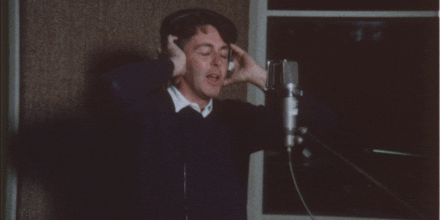 All there is to be said about Paul McCartney is that he was in The Beatles. During his time with The Beatles, McCartney wrote some of the group's most iconic songs including "Yesterday" and "Hey Jude". After The Beatles broke up in April of 1970, McCartney took to his own path and wrote the very popular "Maybe I'm Amazed" on his album "McCartney".
McCartney would later go on to have a very successful solo career and even write the main theme for the 1973 James Bond film "Live and Let Die" with a song of the same title.
Most recently, the music legend has collaborated with Rihanna and Kanye West to record the song "FourFiveSeconds". 
Other notable songs (The Beatles songs included):
Blackbird
All My Loving
Band on the Run 
Jet
Queenie Eyed 
Neil Young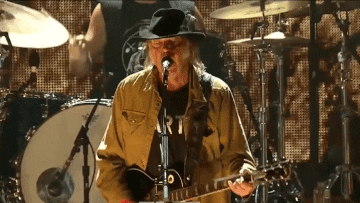 Neil Young's first steps in the spotlight came when he joined Crosby, Stills and Nash which was promptly renamed Crosby, Stills, Nash and Young. This musical endeavor would only last a year and one album, "Deja Vu". On this album was the hippie-inspired song "Woodstock" which was a cover of the song originally written by Joni Mitchell. 
Two years after the release of this album, Young released "Harvest", an album which would stand the test of time. On this album is the popular song "Heart of Gold".
Young will be sharing the stage at Desert Trip with fellow friend Paul McCartney.

Other Notable Songs (Crosby, Stills, Nash and Young songs included):
Old Man 
Rockin' in the Free World 
Wooden Ships 
Southern Cross
Harvest Moon 

Roger Waters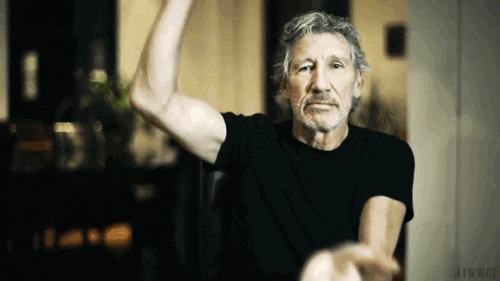 At first glance, the name Roger Waters may not sound like much. However, do not let the name fool you. Waters was one of the founders of the band Pink Floyd, known for songs such as "Money" and "Comfortably Numb".
Pink Floyd's story is best told through not just songs, but their albums as a whole. Perhaps the best example of this was their massively successful album "The Wall". Their song "Another Brick in the Wall, Pt. 2" from that album reached no. 1 on the Billboard Top 100 in March of 1980 and stayed in the top 100 for 25 weeks.
During his time with Pink Floyd, Waters co-wrote songs such as "Shine on You Crazy Diamond (Parts 1-9)" and "Wish You Were Here".

Unfortunately, all good things do end; in 1985, Waters left the band, only one year after releasing his first solo album, "The Pros and Cons of Hitchhiking". 
Other Notable Songs (Pink Floyd songs included): 
The Great Gig in the Sky
Time 
Us and Them 
4:30 AM (Apparently They Were Travelling Abroad) 
Mother

The Who 


With "Baba' O Riley", "Who Are You", "Pinball Wizard" and so many other hits, The Who started across the pond and are considered by Rolling Stone Magazine to be the band that "completes the holy trinity of British rock." That trinity also includes The Rolling Stones and The Beatles.
The Who also had a reputation for being quite the pranksters. This is best exemplified when drummer Keith Moon placed extra explosives into his drum set for an extra kick to a pyro-filled finish.
The Who was also a band that was unafraid to experiment. In 1969, The Who released the album "Tommy". This album was the definition of rock-opera, telling the story of a child named Tommy who is visually and hearing impaired. In this rock-opera were the songs "Pinball Wizard" and "The Acid Queen".  They would later release a second rock-opera album by the name of "Quadrophenia".
During August of 1969, The Who would go on to play one of the most important gigs in music history: Woodstock. At the three-day music festival, The Who played 24 songs, which included the entire "Tommy" rock-opera album.
Other notable songs:
My Generation
Love Reign O'er Me 
Won't Get Fooled Again 
Behind Blue Eyes 
Eminence Front 
Desert Trip will be hosted by Goldenvoice, the same company who puts on festivals such as Coachella, Stagecoach and FYF. Advertised as a one-time event, this festival is one for the history books.
Broncos, are you excited for any upcoming concerts or music festivals? Let us know using the hashtag, #CampusCropChat on Facebook, Twitter or Instagram, and remember to follow us on Snapchat @asicpp!
All Gifs courtesy of Giphy.com