How We Feel About the Last Quarter of the Year (As Told By Chris Pratt)
---
We're already on the brink of week five, and while some of us are wondering how in the world this quarter is going by so fast, most of us are just grateful it's almost summer vacation. That's right—just a few more exams, quizzes, homework assignments, papers, dreadful group projects, and you're free!
Here are a few of our feelings as we trudge through the last quarter of the year, as told by Chris Pratt:
Dealing with a professor who thinks it's acceptable to give you a 10-page paper the quarter before summer:


via tumblr.com
Attending as many campus events as you can to get you pumped up for summer:


via popkey.com
And to distract you from your studies, of course.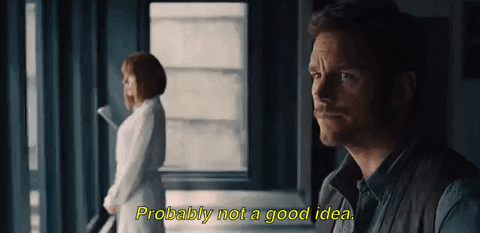 via giphy.com
Telling yourself that you're going to finish this year off strong:


via tumblr.com
Telling yourself C's get degrees when you don't finish this year off strong:


via imgur.com
Getting swallowed up by your never-ending piles of homework:


via tumblr.com
Making plans for summer with your friends like:


via buzzfeed.com
Being reminded you should probably include a summer internship in those plans:


via imgur.com
Totally ignoring the part about the internship and instead, choosing to run away from your problems:


via giphy.com
When it's finally summer time:


via sharegif.com
When you get your grades on BroncoDirect:


via giphy.com
When you decide you don't care because C's get degrees and life moves on:


via imgur.com
What are some of your feelings about surviving the last quarter of the year? Let us know using the hashtag, #CampusCropChat on Facebook, Twitter or Instagram, and don't forget to add us on Snapchat @asicpp!
Can't get enough of Chris Pratt? Pop in for a free screening of Jurassic World at Associated Students Inc. (ASI) Campus Recreation's Flick & Floats this Thursday, April 28 from 7-10 p.m. at the Bronco Recreation and Intramural Complex (BRIC, Bldg. 42) Pool! We hope to see you there, Broncos!

via tumblr.com
(You on your way to Flick & Floats)