Why Quidditch Should Be A Real Sport
---
Harry Potter has become an irreplaceable part of Generation Y's childhood, and the wizarding world is definitely something we'll always yearn to be a part of. But the best thing about this entirely different world (besides the magic, of course) is arguably Quidditch. And whether you belong in Gryffindor, Slytherin, Ravenclaw or Hufflepuff, you can't deny that you've always wanted to be as big of a Quidditch star as Viktor Krum.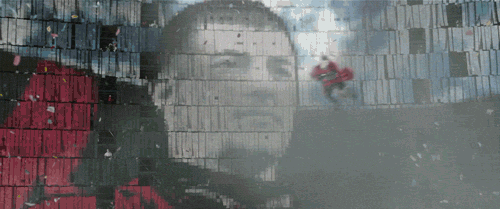 via giphy.com
Flying around on a broom, being the center of roaring cheers and having a squad a million times cooler than even Taylor Swift's infamous Bad Blood entourage are just some of the perks of being a Quidditch star. 
Accio, Nimbus 2000! Here's every reason why we need to make Quidditch a real sport:
You're literally flying.


via pinterest.com
There is absolutely no cardio involved.


via mashable.com

If you're the Seeker, you literally just sit there and look around for most of the game.


via tumblr.com
Celebrations are always big after victories.


via sarasaysread.com
You get to travel the world for the magic-filled, never ending party known as the Quidditch Championships.


via tumblr.com
It's always a good time to show your enemies how you feel about them.


via tumblr.com
People look at you like this: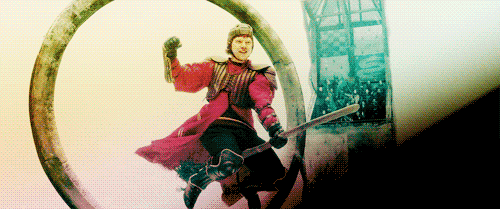 via giphy.com

The uniforms make you look like a warrior.


via glamour.com
It's the closest we'll get to receiving our acceptance letter from Hogwarts.


via gifsec.com
Oh, the pain of being a muggle. Fortunately, Associated Students Inc. (ASI) Campus Recreation is making it possible for you to become the next Viktor Krum! This Friday, Feb. 19 at 3 p.m., Campus Rec will be holding their second Quidditch Tournament, free to all Bronco Recreation and Intramural Complex (BRIC) members. Get your house together and get ready to mount your Nimbus, Broncos—this is your chance for Quidditch superstardom.
For more information on Intramural (IM) Sports Tournaments and all things Campus Rec, follow them on Facebook, Twitter or Instagram.
What are some of your favorite things about Quidditch, Broncos? Let us know using the hashtag #CampusCropChat on Facebook, Twitter or Instagram and remember to follow us on Snapchat @asicpp!