15 Things We'd Spend the Powerball On
---
Three lucky people's lives were irrevocably changed on the night of Wednesday, Jan. 13, 2016—each of them were $528.8 million richer. Three tickets from Chino Hills, Calif.; Munford, Tenn.; and Melbourne Beach, Fla. matched the Powerball's six numbers perfectly, making it so that three different people would be splitting the record-breaking $1.586 billion prize.
Now I'm going to answer something we've all been thinking about since an unknown someone so close to our campus became a millionaire: What would I do with a billion dollars? We asked you, the students, and here are a few of the things you told us you'd spend the Powerball money on!
1. Buy out In-N-Out


Not because of the money the investment would bring you, but obviously because you want burgers all the time.
2. Huge shopping spree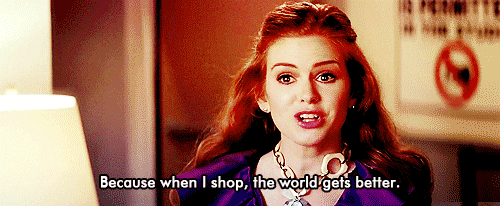 From Target to Michael Kors—life just got so much better (but who am I kidding? We'll forever love the dollar section at Target).
3. Beyonce's friendship


"I'd pay to at least be her driver or something."
4. Buy Mom and Dad a new house and a new car


To pay them back for all the tantrums thrown and curfews broken.
5. Buy myself a car


"And then never drive it for fear of the horrible drivers here at Cal Poly Pomona (CPP)."
6. Donate like $3 million to the art program at CPP


Or any program at CPP. Or maybe just hire Ty Pennington for an Extreme Makeover: College Edition to make the campus even prettier than it already is.
7. A lifetime supply of Korean BBQ and all-you-can-eat sushi


Because owning In-N-Out definitely isn't enough.
8. A personal trainer and nutritionist


Or else we'd weigh the earth down with all this food we're consuming.
9. Buy out Disney


Why don't we just try to buy out the whole world, why don't we?
10. Start up my business


When asked what kind, I got, "A clothing company," "Some kind of business that will provide you a rent-a-clone for the days that you don't want to go to class," and "A ripped off version of Afters, but in Texas."
11. All the makeup in the world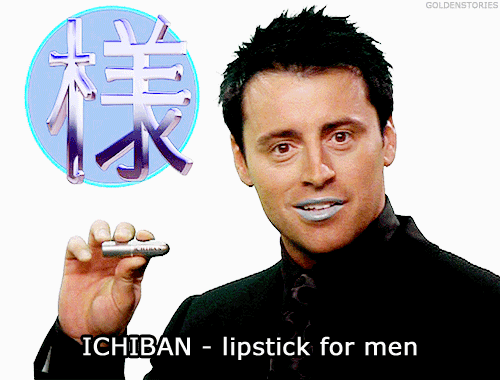 Ambitious, but totally understandable. We can now afford to buy $60 eyeshadow palettes—how glorious.
12. Buy a football team


Maybe you can lend your team to CPP too, and then we'll finally be in the game!
13. A pug farm


This may or may not be my contribution to this article. Who knows?
14. Travel the world

BECAUSE THEN YOU CAN MAKE AWESOME VIDEOS LIKE THIS ONE.
And the one thing every, single student mentioned:
15. Pay off my student loans


Kiss those burdens goodbye! You're rich!
What else would you spend the Powerball money on? Let us know using the hashtag, #CampusCropChat on Facebook, Twitter and Instagram, and don't forget to follow us on Snapchat @asicpp!
*all images courtesy of giphy.com*