Alternatives to Get You Through the Chipotle Drought
---
I'm sure I speak for millions when I say that the current downward spiral Chipotle is experiencing leaves me pretty brokenhearted (though I'm sure I am the minority when I say that death doesn't scare me, and I still eat Chipotle anyway).
Regardless, many of my fellow Chipotle lovers are left with no alternatives to ride out this burrito bowl drought. Until Chipotle gets back on its feet (and it definitely will, or so help me), here are a few restaurants you can try out to help fill the void.
DIY FOOD
If you're looking for Chipotle-styled restaurants that let you create and build your own dish, these are the restaurants to try:
Pizzita Circle


This is your Mediterranean Chipotle! Pizzita Circle not only offers bowls of Mediterranean cuisine; they also offer PIZZAS of Mediterranean cuisine. Yum. No tacos here, though. Carry on.
Kaya Street Kitchen


This is your Asian fusion Chipotle! Kaya Street Kitchen lets you create your own bowls or tacos packed with Southeast Asian goodness. Yet, still no sight of a burrito…
Blaze Pizza


This is your pizza Chipotle! And no, not like Pieology. Blaze Pizza offers much more variety than Pieology and their pizzas actually have real crusts for us carb-lovers. Alas, no sofritas here.
Sweetgreen


This is your salad Chipotle! Sweetgreen offers the healthy alternative and lets customers mix and match to create their dream salad. But where are the quesaritos…
Qdoba


This is your Cal Poly Pomona (CPP) Chipotle! Come by the Bronco Student Center, Center Court (Bldg. 35) during your break and relish in the almost-Chipotle here on campus.
MEXICAN GRILL RESTAURANTS
You don't go to Chipotle if you want authentic Mexican food. So while the popular food chain is down, try these places out:
Alex's Tacos


Alex's Tacos is much more authentic than Chipotle's "Mexican" grill, but also less choice. Where are the beans? Where is the responsibly raised meat? Where is my overpriced guac?
Tacos del Rio


Now here's something Chipotle will never give us: carne asada fries, and Tacos del Rio arguably has the best plate of them in the area. Small plus? They're a bit Chipotle styled too, but I'm still missing my very coveted burrito bowl.
Responsibly Raised Meat
Was Chipotle's "Food with Integrity" campaign what made you a loyal customer? Here's a helpful app for you to check out:
Humane Eating Project


The Humane Eating Project app shows you where vegan or vegetarian dishes and/or responsibly raised meat is being served in your area! Consider it the animal friendly Yelp.
There you have it—trying all of these alternatives should keep you satisfied until Chipotle is back and at it again… unless you're like me and you'll still be found at Chipotle no matter what.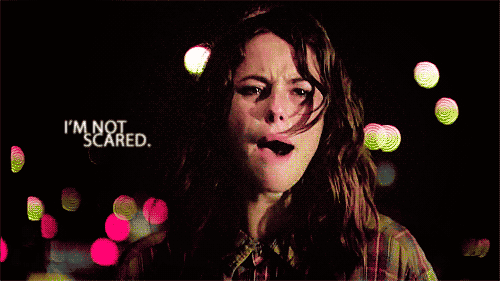 What are some of the restaurants you've been visiting during this Chipotle drought? Let us know using the hashtag, #CampusCropChat on Facebook, Twitter or Instagram, and remember to follow us on Snapchat @asicpp.