Five Signs You're Obsessing About Black Friday
---
It's that time of the year again—when all the aunts and uncles you never knew about show up with universal gifts like gift cards and socks. I'm not talking about Christmas or Thanksgiving, but that magical time right after Thanksgiving. It's so right after, you'll still have your pants unbuckled from lunch. I'm talking about Black Friday.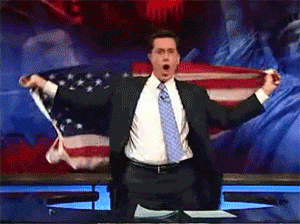 It's the only time of year you can shove an eight-year-old child out of the way for a Playstation 4 (that sentence is based on a true story). So let us look at the five signs that you are obsessed with Black Friday.
Wads of Cash Appear


This is when all the cash you saved for the year comes out. Those $5 you lost in your pants WILL be found. It's the closest we get to a modern day piggy bank massacre. Even though you can use credit cards, Apple Pay or trading sheep skin, nothing quite compares to using cash because at least when I pay for stuff, I can see myself going bankrupt.
Camping Gear


We all see it in the days leading up to the deals. We see the die-hard Black Friday fans camping out. The ones who told their parents, "Sorry but that Samsung TV is mine." Often times we may think, "Don't they have something better to do?" But you know what? That person is going to watch tomorrow's Black Friday aftermath news report in super high-definition. Good job, shopper!
To Buy or Not to Buy, That's Not a Question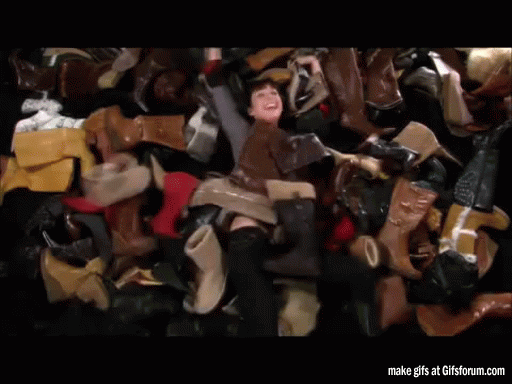 Do you really need 10 movies? Do you really need an automated foot massaging robot? Do you really need a Roomba? The answer, is hell yeah! Why? Because it's on sale. When else are you going to get these deals? The 4th of July? But that's when we grill all the meat we can afford. Go out America, buy everything you don't need, because soon you might need it (probably not, though).
Invasion of the Coupon Books


These little things are basically a Black Friday shopper's Bible—highly classified and not released until mid-November. A memo that Gamestop did not get. On Black Friday, these books must be followed to the price. They become your best friend, your second in command and maybe even a shield against the on coming hoards of people.
Training the Family


And of course who can forget the old age tradition of training your family for such a momentous occasion. Black Friday is the one time of year it's okay to ditch your little brother or sister in the mall, as long as they don't get out of the checkout line. It's the time of year when you start referring to your parents as "placeholders." It's when you use Grandma in her wheel chair to clear a path while she hits people with her cane (you know you did it once and she said it was okay). Your family becomes your best friend on Black Friday, and isn't that what the holidays are all about?
All in all, Black Friday is an amazing unofficial American holiday. It combines the happiness of being with the family and getting a good deal on a toaster. Now go out and have a safe Black Friday.
What are your Black Friday traditions? Let us know using the hashtag #CampusCropChat on Facebook, Twitter and Instagram, and don't forget to follow us on Snapchat @asicpp!