8 Times We Were All Jennifer Lawrence
---
My initial exposure to Jennifer Lawrence was through her role in the critically acclaimed film Winter's Bone, which generated much award buzz and bared responsibility for her descent into the public eye. Her early roles in The Poker House and The Burning Plain proved that she wasn't your average teenage actress. It was through her inspiring portrayals in Silver Linings Playbook and American Hustle that generated my intense love for this woman, and I'm also a die-hard fan girl of The Hunger Games series, so there's that.
To commemorate the release of The Hunger Games: Mockingjay, Part 2 in theaters Friday, Nov. 20, below is a list of times that we were all the flawless, down-to-earth queen that is Jennifer Lawrence.
1. When people don't appreciate how blatantly wonderful we truly are.
2. When we have to go through job interviews and other adult things.

3. When we try to prioritize our schedules.
4. When we're asked to help around the kitchen.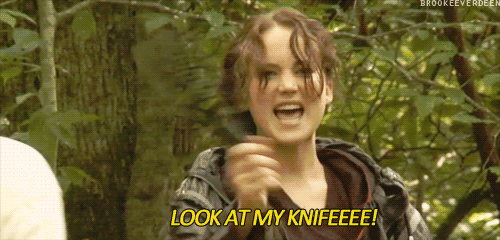 5, When we're forced to attend events that we'd much rather avoid.

6. When we wait until the last minute to study for exams or start assignments.

7. When we attend family events.

8. When she shared the sentiments of like, every girl ever.

What are some of your favorite Jennifer Lawrence films? Share with us using the hashtag #CampusCropChat on Facebook, Twitter or Instagram, and remember to follow us on Snapchat at asicpp!