The Excruciating Process of Learning How to Groom & Primp
---
Let's just get straight to the point because there's no doubt about it: you definitely look amazing. Beyoncé said it best… we wake up, flawless. But I think we can all also agree that it took us a long time to really feel comfortable in our skin, and all natural or not, we can all remember that one time we tried using a beauty product for the first time.
Female or male, we've all struggled with hair and nail products, perfume and cologne, make-up and those dreaded tweezers. Let's take a trip down memory lane and remember just how excruciating it was learning how to groom and primp.
Using way too much hair gel/hairspray.


Oh yeah, everybody loves that my-hair-is-hard-as-rock look.
Burning yourself on a straightener/curler.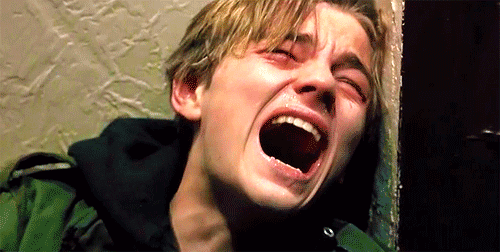 "No, that is not a hickey. I really did burn myself this morning."
Learning how to shave.


Male or female, learning to shave was just downright difficult. This is something you want to learn alone, but probably shouldn't.
Buying a cologne or perfume so strong that it stings your nose.


Let's not forget about those overly scented lotions too! Sometimes, less is more.
Not letting the polish dry enough and ruining your nails.


Who's actually patient enough to let polish dry, though?
Learning how to tie a tie.


Whether you're tying your own tie or someone else's, you have to be careful—we don't want you choking out someone.
Being too scared to use an eyelash curler or accidentally pinching your eyelid.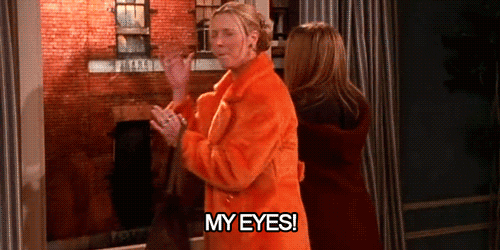 There is no way to learn this other than trial and error, unfortunately. You just learn to stop hurting yourself after a while (or just give up).
Trying to find a hairdresser who understands what you want when you finally know how you want your hair.


It's always too short. Always.
In need of a hairdresser ASAP? Luckily for you, you don't have to look too far; the Bronco Events and Activities Team (BEAT) will be hosting Makeover Mayhem for ALL Broncos! The event will take place on Tuesday, March 3 from 11 a.m. to 2 p.m. in the Bronco Student Center (BSC, Bldg. 35-2611C). For more details, click here!
Share your grooming and primping horror stories with us on Facebook, Twitter or Instagram using the hashtag, #CampusCropChat!