How I Was Tricked Into a Valentine's Date
---
Duh DUh DUH! Valentine's Day is on Saturday and I'm getting ready… 
(NOT)
With this day readily approaching, I started to think about my excursions in previous years.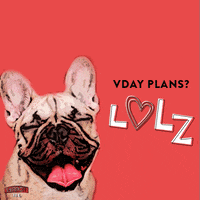 One in particular stuck out to me.
This is a detailed account of how I was inevitably tricked into a Valentine's Day date.
Here is a little background about me, before I get into the deceivingly innocent situation I found myself in.
Being a transfer student to our beautiful Cal Poly Pomona (CPP) University, I had the exciting challenge of meeting new people. The CPP community and students welcomed me with open arms and a warm, sunny and extremely friendly embrace.
Looking back you could say I was a bit naive to all the new people (specifically the slew of gentlemen) that I befriended. I was getting constant invitations to go out to eat, hangout, study and party with my new friends on a daily basis. I was recruited to check out campus clubs, functions, head to the beach and anything in between; I became quite the social butterfly.
This leads me to the seemingly innocent but totally assumed Valentine's Day date I was bamboozled into last year.
The increased velocity at which my social life was thrust into was beyond my control; don't get me wrong, I still enjoy every moment, person and adventure it brought to my CPP experience, but I was in over my head.
Again, last year V-Day fell sometime after midterms, and with midterms behind us, Tommy* (let's call him this for privacy reasons) asked me if I had any fun Valentine's Day plans. After explaining that I would most likely be spending it being a loner and whatever, he told me it looked like we may be in the same boat… He suggested we go to dinner. I told him I could do that, and this is where I made my first mistake.
Friday rolled around and as I awaited his call, silly me still thought dinner was just that—dinner.
He asked if I was feeling adventurous and told me to wear athletic clothing. I did as he asked because HEY, this makes it even more casual of a day (just like any other).
What was the gentleman's choice? Indoor rock-climbing. Fun, interesting, suspicious… I don't recall agreeing to spending this day engaging in activity—an activity that requires two people (A COUPLE) nonetheless?! Oh well, I'll be a lady and agree; he went out of his way to pick me up and pay for rock climbing and dinner. Who knows? This could be fun. No pressure…
Aaahhh we spent the whole time just me and him, watching each other climb, helping and encouraging one another, while only talking to each other since we were each other's belay.
Tommy* is a phenomenal person, but I think he had a little something more in mind for us. My exciting and social behavior had misconstrued this great fella's perspective.
We ended the, what I now call, a "date" (on Valentine's Day, don't forget) with dinner, and then watched a movie—I couldn't just have him drop me off and be like "Thanks. Peace!"
Dinner was a mini adventure of its own. We drove around from one crowded and chaotic restaurant to the next. We finally settled on Thai food (always quick and easy), we shared a few dishes; I call this going "family-style", but maybe sharing food is a little more intimate and personal than I realized…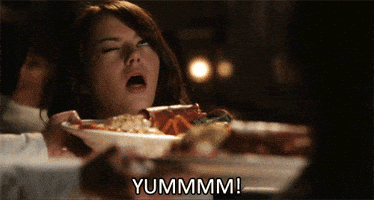 I like to think I've grown out of these awkward and utterly naive situations I get myself in to, but I digress…
Said movie, I mentioned above, seemed to be one of the longest I have ever watched, when in reality it was no longer than your average flick. During the movie credits, I strategized quickly on how to finally end this "date", which escalated beyond the casual dinner plan it suggested.
Finally, we reached the cliche end-of-date good bye. You could hear the crickets (and my roommates on the other side of my front door) as we stared at one another. You could feel the awkward energy between us. Was he going to try and kiss me? The thought made me cringe.
Luckily, he suggested we do something the next day, and I innocently said "yes", happy that he didn't try to make a move. I then ended the conversation a little something like this…
*dramatic reenactment
It wasn't until the door closed behind me that I had realized… I had been duped into a Valentine's Day date, and possibly a new bae?! Not what I intended.
Moral of the story: Don't treat Valentine's Day, and any plans you make, lightly.
Will I let this happen again this year? Uhmm….
This Valentine's Day will be dedicated to my favorite ladies, going to see Fifty Shades of Grey, hiking with my puppies and exploring Los Angeles.
Fool me once, shame on you. Fool me twice? Not gunna happen cause I ain't no fool.
Share your fun, romantic, shocking, exciting or silly Valentine's Day experiences with Associated Students, Inc. (ASI) Facebook, Twitter and Instagram using #CampusCropChat. Spare no detail (or maybe do… Let's keep it PG). Don't forget campus is closed tomorrow, Friday, Feb. 13; hope you all enjoy your extended weekend!
All images courtesy of Giphy.com