5 Facilities We Need on Campus
---
It's no secret—with our astonishing Bronco Recreation and Intramural Complex (BRIC) which is home to our 53-foot rock wall, the new student study lounge in the Bronco Student Center (BSC) known as Solaris, our very own brewery and so much more, it's safe to say that now is a great time to be a student of Cal Poly Pomona (CPP). But do you ever wonder what it would be like if we had just a teeny-weeny bit more?
Here are five of the amenities that would ensure we never leave campus ever again.
1. The Cheesecake Factory… and Chipotle… and In-N-Out.
The food we have on campus now are great options, but how amazing would school be if you could walk over to Chipotle after a long, tiring class? If you could have a hot date at The Cheesecake Factory? If you could grab a Neopolitan shake and fries from In-N-Out in the middle of the night? And how awesome would it be if these places were all on campus?! Freshman 15? More like Freshman 50—and I don't even mind.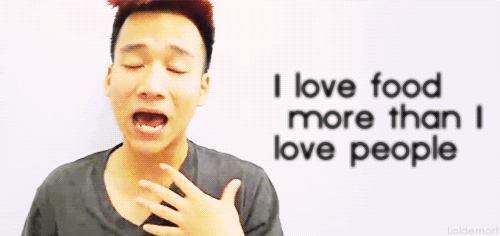 2. A place that serves as a salon, a spa, a giant hot tub, and offers massage services all in one.
With the quarter system, it almost feels like we're taking midterms and finals every single week. No one can deny we're hard working students and we easily get stressed out! What better way to release that stress than to hit that one salon-spa-hot tub-massage place on campus? We can wind down, relax, spruce up and get nice and ready for our next stress session.

3. An on-campus mall.
Imagine a college campus with an Urban Outfitters, an Active Ride Shop, a Forever 21, an H&M, a Pacsun, a Bath & Body Works and every other shop you could ever want to throw your money at. Not only would the mall serve as retail therapy for us highly stressed students, it would also give us something to do during those sad three hour gaps between lectures. Take my money! Take all of it!

4. The Bronco Monorail.
No more waiting half an hour for the Bronco Shuttle to come (though I would probably wait forever if it meant avoiding walking long distances). The Bronco Monorail would take students all over campus at amazing speeds, and it may even put Japan's bullet trains to shame. Okay, probably not, but it would be an awesome way to get from The Cheesecake Factory to our on-campus mall. We can even name it Platform 9 3/4.

5. A NAPPING STATION.
I really don't think I need to convince thousands of college students why our campus would benefit from a napping station. Friends who nap together, stay together (and cry about homework less). It worked for the University of Michigan. It'll work for us.

There's no way I would leave campus if these facilities were added to CPP. Graduation? What's that? Just kidding. Of course, this is just wishful thinking. But if these places just happened to come to campus… I wouldn't hate it!
What are some of the things you'd like to see on campus? Let us know using the hashtag, #CampusCropChat on Facebook, Twitter or Instagram!