Your Guide To Local Music Venues
---
The music industry as a whole seems to be experiencing arena fever. All of our favorite big-name acts are selling out stadiums and charging outlandish prices for floor seats while they're at it. Last year, Drake and Adele concert tickets averaged $202 and $469, respectively. Yikes.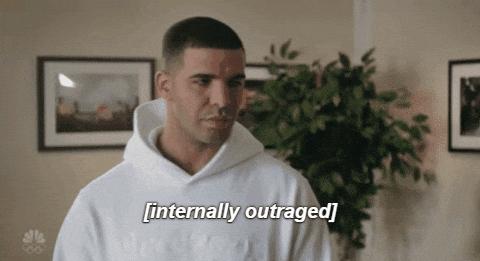 Although I'm guilty of having spent $300 plus on concert tickets, there's no guarantee that your pricey visit to the Staples Center will be the best show of your life. There are tons of intimate venues in and around Los Angeles that will deliver life-changing shows by some of your favorite bands.
That being said, enjoy our definitive ranking of the best small concert venues in Orange County, Los Angeles and the Inland Empire, ranked in order of crowd capacity and affordability.
The Smell


Image via notey.com
Capacity: 130
Price Range: $5
The Smell is the definition of do-it-yourself. The volunteers working the vegan snack counter, providing art for the venue and booking the shows are the same kids performing on stage. Serving as a springboard for new names such as Cuco and Sadgirl, The Smell continues to serve its role as Los Angeles' most punk rock and music-lover-friendly venue.
Constellation Room


Image via concertguidelive.com
Capacity: 250
Price Range: Free to $15
The Constellation Room is Santa Ana's most beloved intimate venue. Tucked away inside The Observatory (972 capacity), this venue frequently hosts shows by Orange County's best and newest acts, along with shoegaze and surf rock staples. Don't be surprised if they drop bigger names such as Jidenna in the mix. With barely enough room to fully extend your elbows, you'll never be closer to your favorite acts until you experience this venue.
The Echo 


Image via The Echo Facebook
Capacity: 350
Price range: Free to $25
The Echo and Echoplex are siblings, owned by Spaceland Presents. Located in hipster Silverlake, The Echo looks like a small, unassuming record store from the outside, plastered with concert posters on the inside…that's the stuff of your garage rock-loving days. It's small enough to rush the stage, start a mosh pit and grab the performer's arm but in a more sophisticated setting than those old house shows you used to go to.
The Echoplex


Image via Tumblr

Capacity: 500
Price range: Free to $25
Right down the street from sister venue The Echo, The Echoplex is the more eclectic of the two venues. It regularly houses 143, Sosupersam's R&B dance party as well as Emo Nite, a party for the emo at heart to get their angst on in a sweaty club. The Echoplex has a history of starting careers such as Hanni El Khatib's and giving fans intimate shows with big names such as Steve Aoki and Run the Jewels. Lines always wrap around the block here, so make sure to arrive at least an hour early.
The Glass House


Image via remezcla.com
Capacity: 700
Price Range: Free to $25
Just a short drive from campus is The Glass House. This venue has a solid history in Pomona thanks to its opening show in 1996 by none other than No Doubt.Now the venue has a reputation of hosting up-and-coming local artists, iconic names in metal and its fledgling music festival, Viva Pomona. All of this for tickets of $12 on average and $2 parking makes The Glass House a steal.
Riverside Municipal Auditorium


Image via pe.com
Capacity: 1,400
Price Range: $15-$25
This historic venue ranges in capacity, from the main room which can seat up to 1,400 to the garden room and courtyard which comfortably fit close to 400. Riverside Municipal Auditorium has grown along with the rest of downtown Riverside's art resurgence and as a result has upped their ante bringing in touring comedians, DIY collective Brownies and Lemonade and most recently, Dita von Teese. Although it's easy to hustle your way to the front here, be warned, you're gonna get sweaty FAST.
Fox Theater Pomona


Image via Fox Theater Pomona Facebook
Capacity: 2,000
Price Range: $25+
If you've ever wandered to downtown Pomona, then there is no way you've missed this glamorous art deco staple. Nestled in the center of Pomona's Arts Colony, this large venue brings (and sells out) shows with big names such as Disclosure, HAIM, Mac Demarco and Modest Mouse. Doesn't it make you proud to have this venue in Cal Poly Pomona's backyard?
Did your favorite venue make the list? We want to know what your go-to concert venue is! Share with us using #CampusCropChat on Facebook, Twitter and Instagram. Follow us on Snapchat @ASICPP!