Cool Ways To Beat The Summer Heat
---
Whether you've lived in California your whole life or you're new here, we can all agree that our heat waves do NOT mess around. You're constantly glistening from your own sweat, tank tops accomplish nothing and it's just all bad. You can stop sweating though, The Campus Crop has a guide of cool ways to avoid this nasty, summer heat.
Visit an aquarium


Image via aquariumofpacific.org
What better way to beat the heat than to pretend you were one of those fish blissfully swimming around at the Aquarium of the Pacific? Take a step inside any of the aquarium's many rooms and be wowed by their collection of sea jellies, touch a bamboo shark and crush on the baby sea otters. A cool breeze from the water front constantly breezing by will make you feel right at home with your favorite sea animals.
Give an indoor ice skating rink a spin


Image via melissabessmonroe.com
Stepping into an indoor ice skating rink is the equivalent of entering a walk-in freezer. Your heatwave problems have now been solved! Center Ice Arena in Ontario, California is only a 30-minute drive from campus and offers you solace from the heat on an NHL-sized rink. Check their website for public skate hours and rental fees. 

Tackle a nighttime hike


Image via yelp.com
Avoid the daytime crowds and sweaty trek that come with hiking while the sun is out. Instead, grab a flashlight and set out for a nighttime hike. Los Angeles has quite a few iconic night hikes, such as Los Leones trail in Pacific Palisades. Known for its gorgeous twilight views, locals often head there for a glimpse of the Santa Monica pier and easy two-mile hike. If mosquitos aren't your thing, arm yourself with long sleeves and a Superband Insect Repellent bracelet before you head out.
Volunteer at Pacific Marine Mammal Center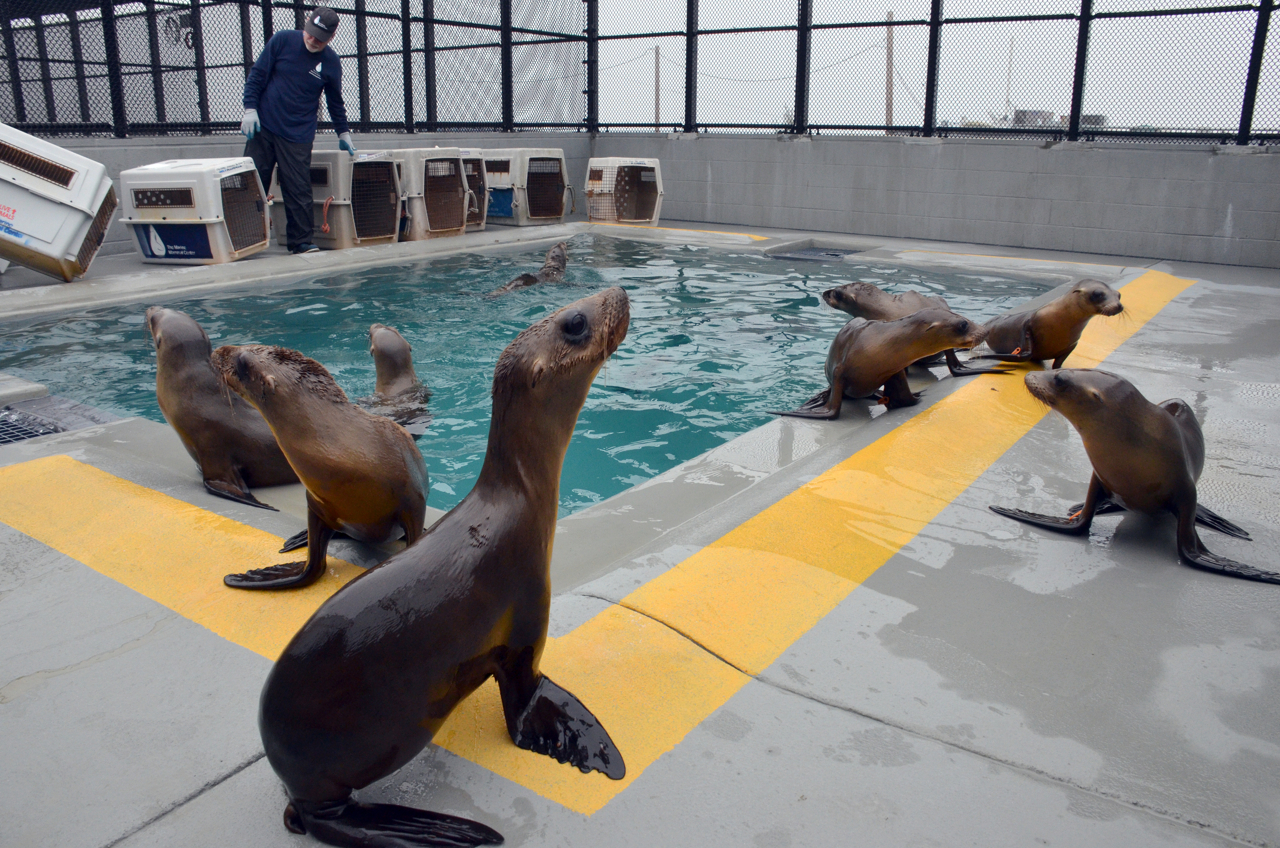 Image via prweb.com
There is nothing cuter living in the ocean than seals. Elephant seals, Harbor seals, fur seals, all of them. But how about volunteering to rescue these cuties? Pacific Marine Mammal Center in Laguna Beach offers volunteer opportunities all year long for those who want to help nurse these furry babies back into health before they are released in the wild. Don't have time to volunteer? The center is open to the public daily from 10 a.m. to 4 p.m.

Two words: pool parties


Image via splashouse.com
I grew up watching "The Amanda Show" thinking that Amanda's Jacuzzi pool parties were the epitome of young adulthood. Turns out they pretty much are. Either be the host you wish to be with your own pool party or let someone else host. Ace Hotel's downtown L.A. location has weekly DJs spinning on their rooftop bar and pool lounge open to the public.  If you're up for the drive, there are TONS of day pool parties out in Palm Springs, including Splash House's summer dates, Aug. 11-13 at the Saguaro.

Stargaze with your favorite people


Image via pe.com

Joshua Tree is the classic overnight camping spot for the vast expanse of empty sky, perfect for stargazers of all levels. However, you can find plenty of local stargazing spots to avoid the heat and, if you got one, woo your honey. Lytle Creek and Swarthout Canyon Road in San Bernardino are accessible nighttime getaways in the middle of busy San Bernardino county. However, you can't just post up in these spots. Make sure to check online for necessary passes.
Slide into a water park


Image via minitime.com

This should be a no brainer, but water parks and summer? Uh yes, please. The Games Room Etc. (Bldg. 35-1110) box office carries discounted tickets to Raging Waters and Hurricane Harbor, so really the only thing holding you back from going is the drive.
Test your balance at a wave pool


Image via cisl.edu

Wave pools are water park's cooler, slightly more intense counterparts. Make the drive down to Wave House in San Diego so you can experience choice waves beachside without having to actually get in the ocean. Choose from the beginners FlowRider or level up to the 10-foot FlowBarrel!
Grab your binoculars and go whale watching


Image via 2seewhales.com

If you ever find yourself in Long Beach, please don't miss out on the Harbor Breeze whale watching tours! Once aboard the ship, you can kick back and keep an eye out for whales, dolphins and seals chilling on their favorite buoy. It can be a little pricey so check out Groupon for awesome deals on this trip!

Planning on trying any of these activities next? Share with us using #CampusCropChat on Facebook, Twitter and Instagram. Follow us on Snapchat @asicpp!