Best Ways to Volunteer on Campus
---
Volunteering is a common theme on college campuses, whether you're looking to beef up your resume or you just want to help out around your community. Turns out Cal Poly Pomona (CPP) has a ton of opportunities for students to volunteer on campus!
Here is a list of some of the many ways you can volunteer your time all in the comfort of your campus.

BEAT

CPP's Bronco Events and Activities Team (BEAT) is in charge of putting on the biggest events on campus such as the BroncoFusion concert and the quarterly Midnight Madness. BEAT can't put on any of these events without the help of volunteers to assist them with minor tasks like sign-ins and handing out wristbands. Volunteering is easy, all you have to do is attend a BEAT Volunteer Meeting. See the dates for the rest of the spring meetings here.
Children's Center

The Children's Center (Bldg. 116) is tucked away behind the Bronco Bookstore (Bldg. 66) making this a convenient place to volunteer while you're on campus. Volunteers interact one on one with the children by reading to them, disinfecting toys, supervising children on the playground and taking care of the center's animals. Before you head over to the center and try to sign up, take a look at all of the required vaccinations and volunteer paperwork online.
Cultural Centers


Image via Women's Resource Center Facebook
With six cultural centers on campus, there are countless ways for students to get involved with on campus activism. Past volunteer opportunities have included organizing events such as Take Back the Night for The Women's Resource Center, participating in Farm Worker For a Day with the Cesar Chavez Center and volunteering to participate in peer mentoring programs at the African American Student Center. You can find the right cultural center for you by viewing the full list of centers here.
CPP Pumpkin Festival


Image via cpp.edu
CPP's Pumpkin Festival is arguably one of the most iconic fall events on campus, thanks to its giant pumpkin patch that boasts 100,000 pumpkins a year. Students can actually volunteer at this family friendly event or sign up to volunteer year around, maintaining the children's garden and supervising school field trips.
Matt's Run


Image via mattsrun.cpp.edu
Matt's Run is an annual 5k run/walk on campus honoring Matthew Meyers, a communication student who passed away in 2005. The run always generates a massive turnout and with the 12th annual run on the way, the organizers could definitely use volunteers. Volunteers are in charge of runner registration, info booths and hyping up the crowd. See more details about how to sign up here.

Men Against Violence


Image via Men Against Violence Facebook
Men Against Violence (MAV) is a student-run club on campus that hosts educational workshops on violence women face from their partners such as domestic abuse and stalking. The club works closely with CPP's Survivor Advocacy Services to share how men can become allies to the women in their life. Volunteers help organize events such as Walk a Mile in Her Shoes, an event where men walked around campus in heels to draw awareness to domestic abuse against women. Keep up with MAV on their Facebook here.
Rose Float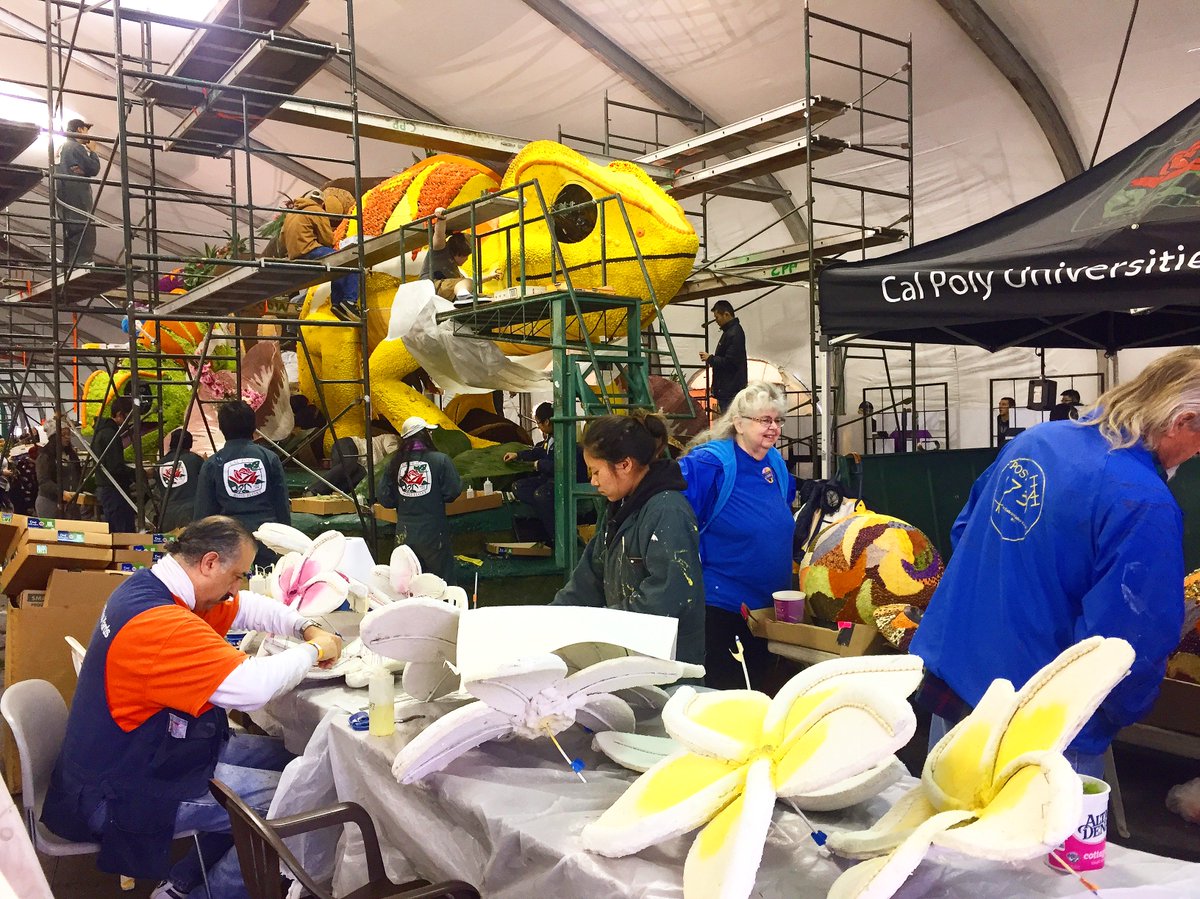 Image via Cal Poly Rose Float Twitter 
The Pasadena Tournament of Roses, or the Rose Parade as we Californians commonly refer to it, is an iconic tradition. Both CPP and Cal Poly San Luis Obispo have a long history of participating in the parade, with students volunteering year round to create a masterpiece. Students can volunteer at the Pomona Lab (Bldg. 64). See more info on volunteering here. 
University Library


Image via cpp.edu
Not only does our University Library (Bldg. 15) offer a multitude of comfy napping spots, convenient study rooms and an extensive catalog of pretty much any reading material, but they also offer volunteer opportunities for students! Positions include working at the library's used book shop, serving as a library docent or helping archive and organize exhibits with Special Collections.
W.K. Kellogg Arabian Horse Center


Image via polycentric.cpp.edu
If driving past the horses on the way to parking lot B makes your day, get ready to be even more excited because the W.K. Kellogg Arabian Horse Center is always looking for volunteers! Volunteers will groom and saddle horses as well as help out with general farm responsibilities. The best part is that you don't have to be an equestrian pro to volunteer, anyone is welcome!
Did any of these volunteering opportunities catch your eye? Share with us using #CampusCropChat on Facebook, Twitter and Instagram. Don't forget to follow us on Snapchat too @ASICPP!