10 Festivals You Can go to Besides Coachella
---
Coachella is basically THE festival for college students. It has a killer lineup, it makes for an amazing Instagram story and you can talk about it year-round, or at least until the tickets for the next one go on sale.
Unfortunately, tickets sell out the minute they go up so unless you had an alarm set for presale, you're most likely not going. There are, however, a multitude of other festivals you can start planning for now! We listed them by dates for your convenience.

Air + Style


Image via lamag.com

When: Feb. 18-19
Where: Exposition Park, downtown Los Angeles
To be honest, it's pretty punk rock that Olympic snowboarder Shaun White brought a music festival and snowboarding contest to the middle of downtown Los Angeles with Air + Style. Catch X Games vets take off the 16-foot jump in between sets and rock out to an eclectic lineup boasting everyone from YG to TV on the Radio. Single-day passes are still available online here.
Soulquarius


Image via uphoric.tv

When: Feb. 18
Where: The Observatory, Orange County
My dear heart skipped a beat when the lineup for Soulquarius was announced. Jhene Aiko, Brandy, The Internet, Willow Smith, Ari Lennox…I can go on for days, trust me. Anyway, The Observatory outdid themselves by topping their lineup with the queen of R&B Erykah Badu.

SXSW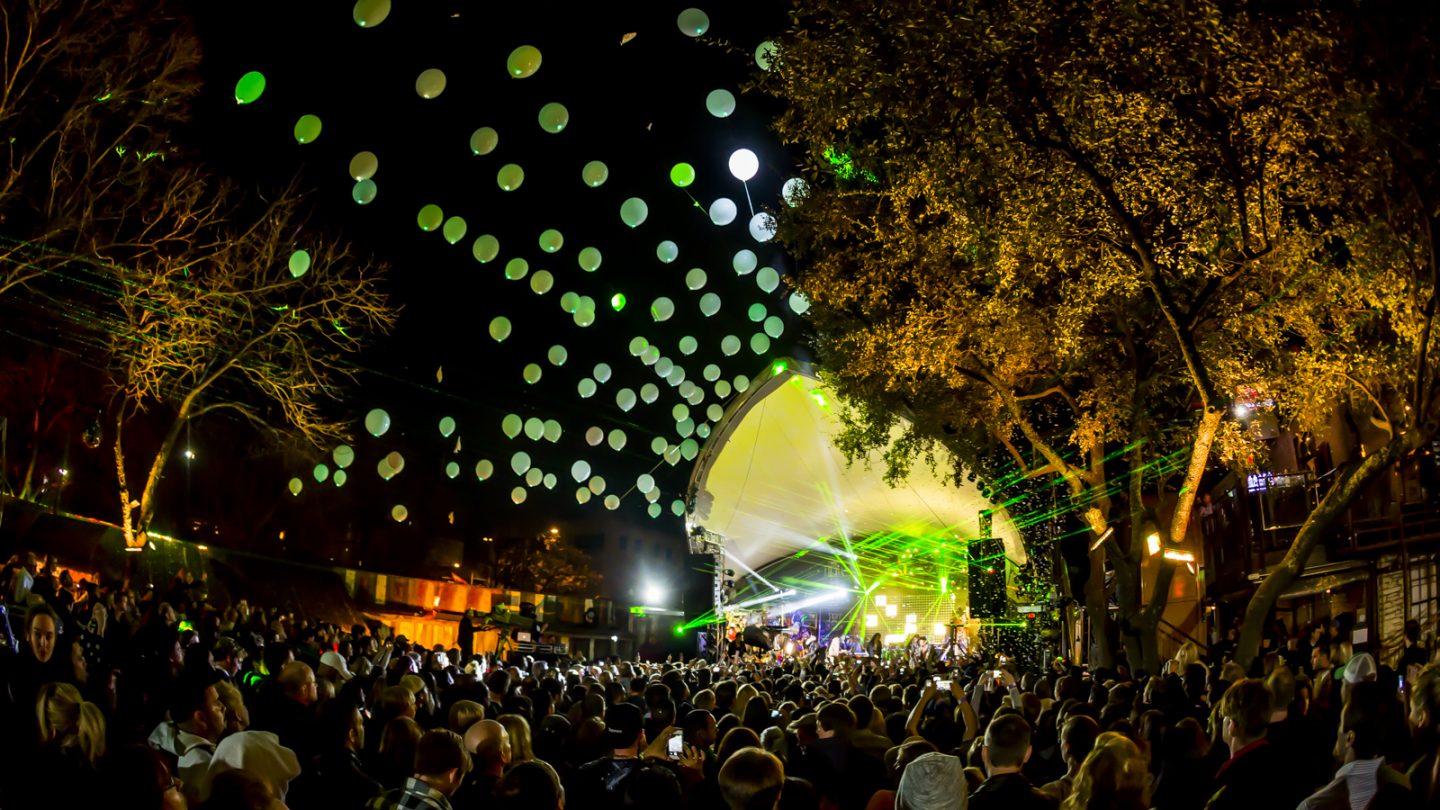 Image via sxsw.com

When: March 13-19
Where: Austin, Texas
I'm not even going to get into the Interactive, Film and Comedy festivals that are part of SXSW because that's just too overwhelming. For now, let's talk about the music festival itself. Over the span of six days (yes, six), musicians from around the world are showcased. If you're planning on going, Austin looks out for out-of-towners. See their list of partnering hotels here.
Beyond Wonderland


Image via axs.com

When: March 24-25
Where:  NOS Events Center, San Bernardino
Insomniac easily puts on the best EDM events in Southern California, sorry HARD. Could it be the commitment to theme with each event? The elaborate stage designs, the consistent heavy hitters topping the lineup? It's actually all of the above and Insomniac has perfected the formula for an amazing rave. Expect names like Alison Wonderland, Diplo and Yellow Claw this year.

When We Were Young 


Image via livenation.com

When:  April 8-9
Where: The Observatory, Orange County
Alright, we have to talk about When We Were Young, the first emo music festival of its kind. We're talking AFI, Taking Back Sunday and the ultimate sad boy Morrissey on the same lineup! I will accept nothing less than an encore of "Hairdresser on Fire" from Morrissey himself. 
The Governors Ball


Image via nydailynews.com

When: June 2-4
Where: Randall's Island Park, New York

If you're down for a summer trip, consider looking at New York's festival circuit. First up this summer is The Governors Ball. It's basically Coachella of the East Coast what with their art displays, silent disco, life-size games and the usual roster of festival headliners. However, Childish Gambino is headlining Saturday and after his Pharos Experience, I can only imagine what his performance is going to be like.  Bet you Coachella wishes they booked him. 
Bonnaroo


Image via redbull.com

When: June 8-11
Where: Manchester, Tennessee
How devoted are you to Chance the Rapper? Enough to drive out of state to see him? If so, start planning a summer vacation to Tennessee and head to Bonnaroo! With an extensive indie lineup, EDM, pop and hip-hop acts, this festival is well worth the investment. Also, Flume and Lorde are both going to be there and I'm totally betting on a new collab between the two.


Panorama


Image via Panorama NYC Facebook
When: July 28-30
Where: Randall's Island Park, New York
If you got excited over the Soulquarius lineup, I don't know how you're going to handle Panorama's. Frank Ocean and Solange are headlining on the same day, Tyler the Creator is showing up and hip-hop LEGENDS A Tribe Called Quest are going to close out the festival. The festival offers payment plans and shuttles, I mean…they're practically begging people to come.

Outside Lands


Image via sfoutsidelands.com

When: August 11-13
Where: Golden Gate Park, San Francisco
Outside Lands is celebrating its 10-year anniversary and with an unreleased lineup, you can expect big names. Past performers have included Elton John, Kanye West, Arctic Monkeys and Erykah Badu. Tickets haven't gone on sale yet either, so you definitely have a chance to snag some tickets and camp out at the festival.


Kaboo


Image via eventful.com

When: Sept. 15-17
Where: Del Mar, San Diego
The Kaboo organizers don't like to call themselves a festival. They prefer the term "adult mix-perience," or a sophisticated festival for music lovers, foodies, comedy enthusiasts and craft brewery fans. They're talking celebrity chef demos, a miniature Art Basel and sets by The Killers and Snoop Dogg.  So far Kaboo has kept news about this year's festival on the down low, but you can expect more news the closer it gets.
Did any of these festivals catch your eye? Let us know which ones made your list using the hashtag #CampusCropChat on Facebook, Twitter and Instagram! Follow us on Snapchat too @ASICPP.