Albums to Play on Repeat This Year
---
2017 already promises to be a good year for music.  From rumors of collaborations between some of our favorite artists brewing (here's to hoping that the Childish GambinoxChance the Rapper collab actually happens) to new releases from our long time faves, you're going to be spending a lot of time with headphones plugged in this year.
Here's a list of albums to keep you pumped this year, in order of release date:
The xx "I See You"
Image via stereogum.com
Release Date: Jan. 13
Whoa, what's this, The xx does dance music? The first track of the album "Dangerous" gives you a taste of The xx's new sound; part new wave, pop and the band's signature ethereal, echoey vocals. It's about time The xx lightened up!

The Flaming Lips "Oczy Mlody"


Image via clashmusic.com
Release Date: Jan. 13
The Flaming Lips have been around for longer than many of us have been alive—since 1983, in fact. Yet, they have always been pioneers in sound. This time, they give us the trippiest album of 2017 with "Oczy Mlody", a spaced out, reverb-soaked album. Think of it as Pink Floyd meets Tame Impala.

Cherry Glazerr "Apocalipstick"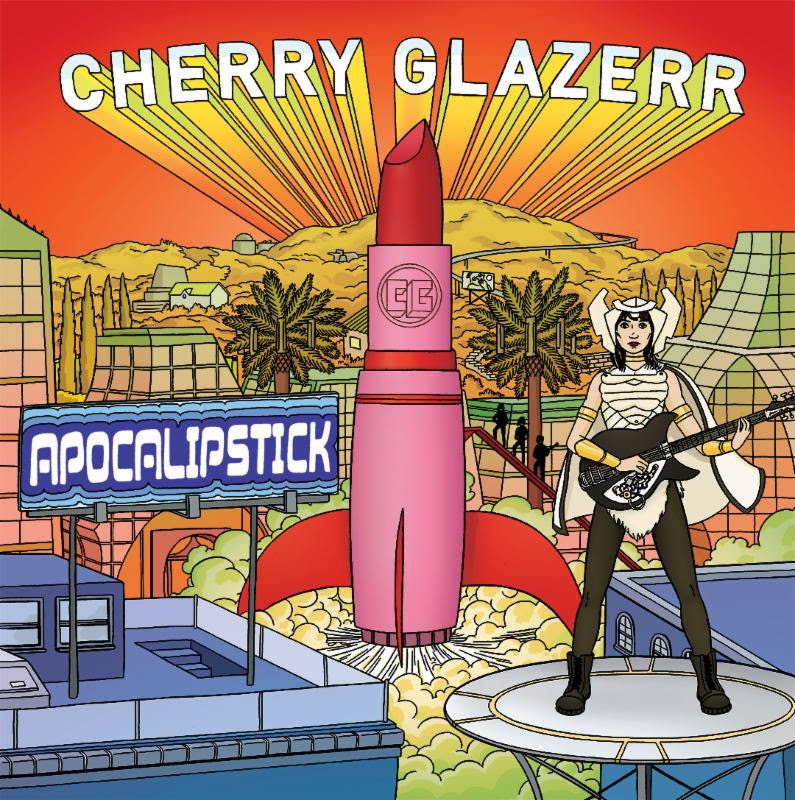 Image via pitchfork.com

Release Date: Jan. 20
Ah, our favorite Orange County grunge rockers are back with "Apocalipstick". Not as aggressive as their debut album "Haxel Princess", this new album is much more sophisticated with the band experimenting with subtle pop influences. Don't be quick to ditch them for their new sound; tracks like "Sip O' Poison" show a more punk side to Cherry Glazerr that we have yet to see.
Kehlani "SweetSexySavage"


Image via missbish.com
Release Date: Jan. 27
Kehlani is on fire. The R&B singer is set to release her debut album "SweetSexySavage" following two mixtapes, one of which was actually nominated for a Grammy. She's slowly been releasing tracks off the album from the radio friendly "Crazy" to the feminist jam "Do U Dirty." This album is going to be a big one for Kehlani, so keep an eye out. 

Matt Martians "The Drum Chord Theory" 


Image via thefader.com

Release Date: Jan. 27
Matt Martians of The Internet is set to release his solo album following the band's decision to put out solo projects this year. Martians is the first one to release a full project, his funk/soul-heavy album, "The Drum Chord Theory." Listen to "Diamond in Da Ruff" to get a feel of what the rest of the album is going to sound like. 

Syd "Fin"
Image via genius.com

Release Date: Feb. 3
The Internet's
lead singer and 
Odd Future
alum, 
Syd
, is about to drop a full-length solo album that many of us fans are SO ready for. She's promised that this isn't the end for the band, just a side project for the members. Catch her latest pop-tinged track 
"Body"
before the album comes out!
Image via exclaim.ca

Release Date: Feb. 3
February 3 is going to be a good day because 
SZA 
finally announced the release date of her first album since 2014! After scaring fans with rumors of quitting music, she casually dropped 
"Drew Barrymore"
off the album
"
CTRL"
on
"Jimmy Kimmel Live."
She's not giving us any more tracks until the album drops though, so keep playing 
"Drew Barrymore"
on loop until then.
Nelly Furtado "The Ride"


Image via josepvinaixa.com
Release Date: March 31
Nelly Furtado
has been chilling since 2012, keeping to herself, traveling and apparently working on new music which we're about to get a taste of this month. Don't expect this album to sound anything like 
"Maneater"
though! She's been pretty low key about the album, only sharing the tracklist for
"
The Ride"
and two singles, 
"Islands of Me"
and 
"Pipe Dreams."