Sports Movies That Anybody Will Love
---
Guest author Emily Beglarian
If you're an athlete, you probably have an extensive list of your favorite sports films. But even if you don't like playing sports, that doesn't mean you can't enjoy watching movies about them. We've put together a list of our favorite sports movies of each genre. No matter the audience, we're sure you can find a movie that will please everyone! (Warning: Some movie synopses may contain spoilers!)
Our Favorite Sports Comedies:
Kicking and Screaming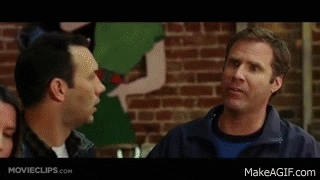 via giphy.com

This soccer comedy stars
Will Ferrell
, who becomes the coach of his son's soccer team. Hilarity ensues as he tries to turn the last-place group into one that could beat the rival team—which is coached by his own dad!
Happy Gilmore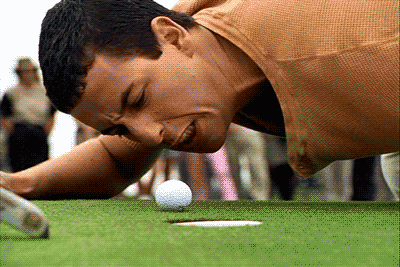 via giphy.com

Adam Sandler
 leads this film as an aspiring professional hockey player who finds out that his grandmother is about to lose her home. He quickly switches his focus to entering a golf tournament that could provide him with enough prize money to buy her house for her.
Dodgeball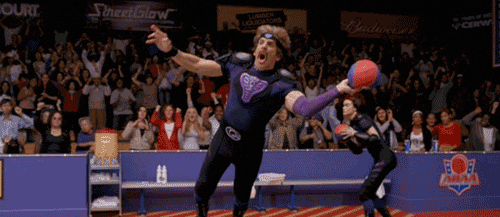 via giphy.com
This film features
Vince Vaughn
as a local gym owner who rounds up a group of his members and employees to win a dodgeball contest to pay for the gym's mortgage. He is met with retaliation from
Ben Stiller's
character, who is trying to put him out of business.
Our Favorite Sports Chick Flicks:
She's the Man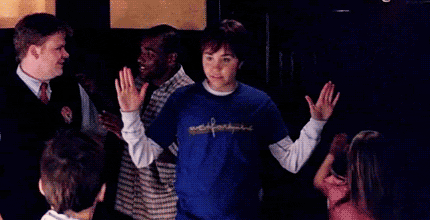 via giphy.com
This hilarious film is based on Shakespeare's
Twelfth Night.
It stars
Amanda Bynes,
who poses as her twin brother so she can join the men's soccer team at his new school. Things get complicated when she catches feelings for her new roommate, played by
Channing Tatum. 
Love and Basketball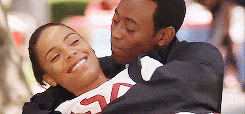 via giphy.com
This movie stars
Sanaa Lathan
 and
Omar Epps
as childhood friends who share the same goal of growing up to play professional basketball. The two develop feelings for each other as their friendship grows stronger, but their commitment towards basketball poses a threat to their future together.
Our Favorite Sports Dramas:
The Blind Side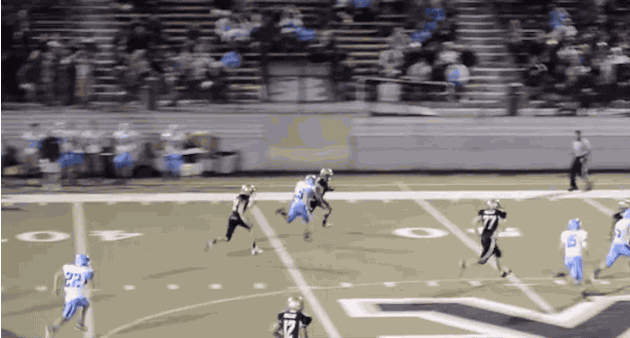 via giphy.com

Sandra Bullock
 plays a mother who adopts a troubled teen, played by
Quentin Aaron
, and turns him into a football star. Using his size, he becomes unstoppable on the field. He also finds new motivation to improve his studies and potentially acquire a college scholarship.
Million Dollar Baby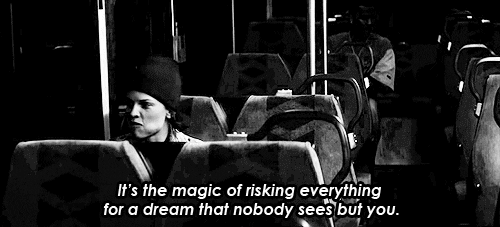 via giphy.com
This film follows the story of a hopeful boxer, Maggie Fitzgerald (played by 
Hilary Swank
) as she seeks expertise from a boxing trainer with years of experience (played by
Clint Eastwood
). They form a close bond and she eventually gains enough skill to fight in a $1 million match. As a bonus, the film is narrated by 
Morgan Freeman. 
Remember the Titans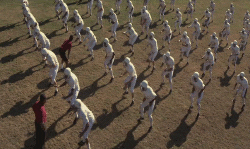 via giphy.com

This film, based on a true story, captures the drama that unfolds in Virginia when an all-white high school is integrated with a local all-black high school.
Denzel Washington
 plays the head coach of the newly integrated football team who struggles with teaching the Titans to respect and trust each other. As the team gets stronger, the town unexpectedly begins to support them.
We're always looking for fresh stories from fellow Broncos. Are you interested in submitting a story to The Campus Crop? Find out how here and be sure to follow us on Facebook, Twitter and Instagram. Remember to follow us on Snapchat too, @asicpp.