10 People You Meet at Music Festivals
---
Festival season has officially begun! Insomniac kicked it off with Beyond Wonderland in March, and Coachella is so close you can smell the fried food, sweaty bodies and sunblock! No matter what your music scene is, you're sure to meet some interesting people. To get you in the festival mood, here is a list of the 10 people you will meet at a music festival.
1. The lone wolf from out of state.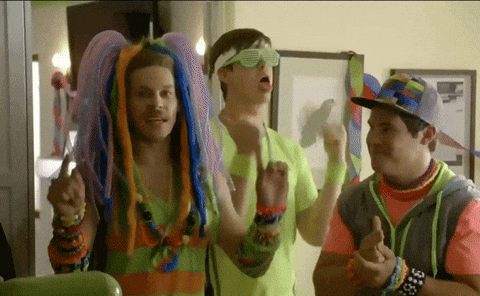 Gif courtesy of giphy.com
Who are they and where did they come from? No one knows because they only appear to tell you about how much they love festivals in California. Then they disappear into the crowd, never to be seen again.
2.  That one person who knows EVERY word to EVERY song and makes sure you know it.
Gif courtesy of lifeandstyle.la
They are usually decked out in the headliner's merch and can recite the artist's entire discography to you.
3. The fashion blogger.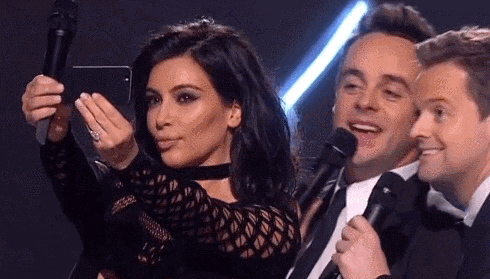 Gif courtesy of giphy.com
If you are stuck behind them chances are you are watching the entire show from their phone. Or you're in the background of all their selfies. However, you can't help but admit that they are serving some serious looks.

4. That one person who crowd surfs the whole set and never gets caught.
Gif courtesy of mtv.com

We have all daydreamed of crowd surfing our way to the main stage and getting to bear hug our favorite singer before security boots us off stage. And then there is that one person who actually does it. Like five times.
5. The awkward dancer…
Gif courtesy of guardian.com

And the dancer that puts you to shame.


Gif courtesy of tumblr.com

6. The person who snuck in and it's ALL THEY CAN TALK ABOUT.


Gif courtesy of imgur.com

There are those of us who get on festival payment plans (please, we're college students). And then there are those of us who risk it all, brave event security, don disguises or crawl under fences. Granted, sneaking into a festival calls for an interesting story—that is—the first time you hear it.
7. The girl who sits on her boyfriend's shoulders the whole time.


Gif courtesy of tumblr.com

OK, it's tough enough going to festival when you're short. To make matters worse, other short people hitch a ride on the shoulders of tall people. Now your vantage point consists of a wall of shoulders and backs. Now how is the band going to notice me?
8. The person who is too cool to be there.


Gif courtesy of giphy.com

"I've already seen Kanye live. Five times." Enough said.
9. Totem-carriers.


Gif courtesy of rebloggy.com

They are kind of like the people who ride shoulders, except instead of having a person on their back (or vice versa), they carry totems that flash and blink and can hit you when they topple over.
10. The first timer.


Gif courtesy of tumblr.com

And finally, the first timer. Their eyes are wide at all the possibilities open before them and they are filled with a youthful wonder at being there. They don't know the ropes yet, so be gentle and keep them hydrated. That was you once.
Which festival goer are you, Broncos? Share your festival stories with us using the hashtag #CampusCropChat on Facebook, Twitter and Instagram and don't forget to follow us on Snapchat @asicpp.