What Your Significant Other Really Wants for Valentine's Day
---
Valentine's Day is knocking on your door, and let me guess, you're frantically running around the house, scrounging for spare change for a gift that will make your significant other really swoon. Scrounge no more; I know exactly what your significant other really wants, and it doesn't involve expensive roses, video games, diamonds or any other insane bank-breaker gift.
A Ring Pop


via YouTube.com
Promise ring? No, I can assure you your significant other wants a Ring Pop. They can lick to their hearts' desire, and the band won't turn their fingers green (because let's be real; we can't afford real jewelry this year anyway).
An Edible Arrangement


via tumblr.com
Why enjoy a bouquet of flowers (that is basically good for nothing but sitting there) when you can enjoy a bouquet of fruit? Do the smart thing and give your partner food instead of fragile leaves that will die in two days.
A Netflix subscription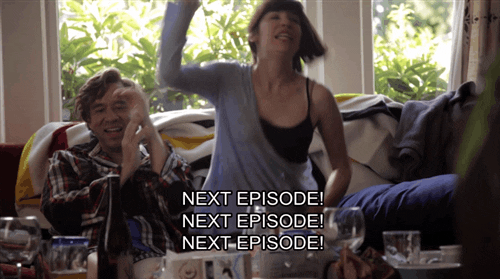 via giphy.com
Your partner doesn't want to spend time with you. Your partner wants to spend time with your Netflix account. Give them the password, leave them the remote and back away… very… slowly.
Chipotle


via YouTube.com
Making Chipotle a socially acceptable option again would be the best Valentine's Day gift ever and you know it. Your partner doesn't want to be taken to Pieology for the hundredth time in a row. Your partner hates Pieology. Respect your partner. Make Chipotle a thing again.
Pug apparel


via reddit.com
Nothing says "I love you" more than puppies (certainly not pink clothing or anything with hearts on it anyway). Your partner didn't choose the pug life; the pug life chose them. Give them what they want.

Chocolates


Okay, admittedly, you can't really go wrong with chocolate. If all else fails and your partner is a weirdo who doesn't want any of the above, take all that spare change you found around the house and buy them their favorite chocolate (notice I didn't say a box of chocolate because we all hate guessing which piece will actually taste good in those assorted boxes).
What will you be giving your significant other this Valentine's Day? Tell us how the gift exchange goes by using the hashtag #CampusCropChat on Facebook, Twitter or Instagram, and remember to follow us on Snapchat @asicpp!
Happy Valentine's Day, Broncos!