How We Really Feel About Week 10 (As Told by Adele)
---
Can you believe it's already week 10? That's right; we've endured nine weeks of professors who never cancel classes, students who steal your unassigned-but-definitely-assigned seat during week seven, horrible study buddies and inevitable all-nighters.
But it's not over yet. I hope you're prepared because those nine weeks have finally cultivated into the battle that stands between us and our beloved winter break: week 10 and finals.
Here is everything we're feeling this week, as told by the queen of feels herself, Adele:
Having your love and need for coffee hit an all time high:


Nope, nothing is better. Except maybe an A.
When your professor drones on and on and on:


Please stop talking and give us the study guide.
Finding out that the test isn't curved:


It's OK to cry.
Remembering you are a flawless being, and that your professor is the one with the problem if the test isn't curved:


You'll be hearing from me on Koofers.
Studying and realizing there's no hope, and you will definitely be a disappointment to your parents: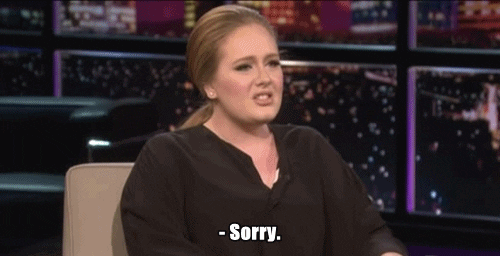 Just kidding. Keep on keepin' on.
When your professor gives the class extra credit:


There is hope after all.
Approaching the end of the week with still no sign of a study guide:


Study guide o study guide, wherefore art thou, study guide?
When it's finally released and it's just a list of chapters for you to read over:


You might as well have given me the table of contents.
When you're in desperate need of help but your study buddy is nowhere to be found:


I'm still here. Still need your brain.
When someone in the class brags about having already finished working on the study guide: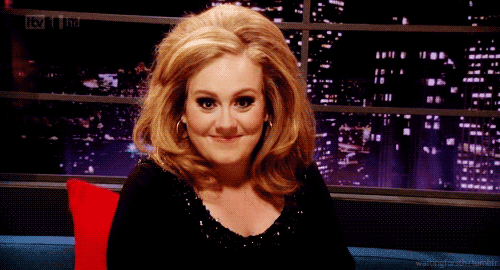 Be polite and pretend you care.
Putting the distractions away and really buckling down and studying:


Except yeah right on the flip phone.
Hearing rumors of a curve:


But there's a side to you that I never knew, never knew. All the things you'd say they were never true, never true.

When those rumors are put to rest:


Again, it's OK to cry.
When you've done enough studying and it's time to break the flip phone out and call your friends:


Again, yeah right on the flip phone.
When finals week finally arrives and you're ready:


Slay, Broncos, slay.
Share your favorite Adele moments with us using the hashtag #CampusCropChat on Facebook, Twitter and Instagram, and remember to follow us on Snapchat @asicpp!