Black Friday Shopping Without the Hassle
---
What's better than waking up at 8 a.m. to wait in freezing cold weather to save $10 on a toaster? Saving that $10 from the comfort of your warm bed and sleeping in until noon.

Image from Tumblr
No, just careful planning. If you're obsessing over Black Friday, try these alternative strategies that'll have your family actually wanting to spend time with you the day after Thanksgiving.
The Days Sandwiching Black Friday
The corporate America that we live in today doesn't want you spending time with your family on Thanksgiving day. Your grandparents want you out of the kitchen anyway so they can cook food the right way. DealsNews.com reports that many of the items we're Black Friday shopping for actually come at a better deal on Thanksgiving day or Cyber Monday.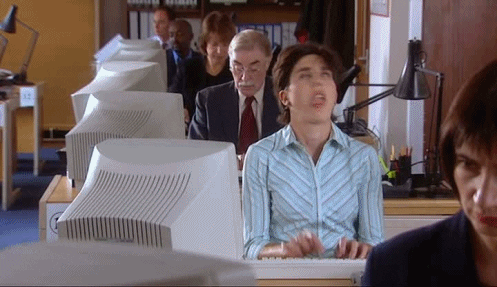 Image from giphy
Know How to Spot a Deal
The best deals you're going to find on Black Friday aren't usually the ones listed. There's a reason you're getting that TV for $20 off, and it's not because Target is feeling generous. Look at your favorite brands that you normally buy full price. If they're offering 30-35 percent off, it's time to strike. Brands that are rarely discounted are the best deals of Black Friday, while TVs are substantially discounted whenever a new model comes out.


Image from The Odyssey Online
Price Adjustments
I mentioned this strategy last year. It's not in the spirit of the "holiday," but it will save you money if done correctly. Because Black Friday is a sale, many stores will do a price adjustment if your purchase was made within a certain time range. You'll have to pay extra attention to stores with Black Friday deals ending at a certain time, like Urban Outfitter's 50 percent off sale, which ends at noon.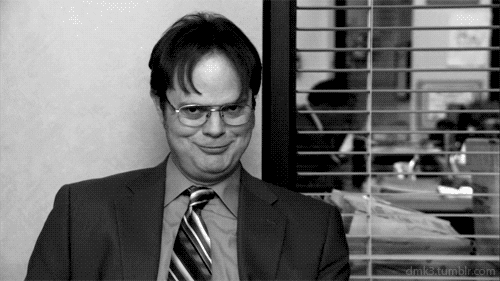 Image from dmk3.tumblr.com

Shop Local
Black Friday shopping is where a bulk of winter holiday presents are purchased. Children are very specific with their wishlists, but what about the special people in your life that deserve more than a gift card? Shopping local around Black Friday is a great way to explore boutique shops that are looking to offer goods at a discounted rate. Not only are you supporting your local economy, you'll be getting one-of-a-kind gifts that show you actually thought about that person.


Image from tumblr
Make It Fun
Instead of stressing about being the first one in line and grabbing every single thing on your list, try grabbing a group of friends you only see around the holidays and turn it into an exciting day of catching up. It's a perfect time to hang out and since most of your family is still asleep, everybody wins! Bonus: because you're relaxed around your friends, you'll be less likely to contribute to the projected ~$273m in returns from Black Friday buyer's remorse.


Image from imgur
Will you be braving the crowds or taking an alternative route for Black Friday? Let us know using the hashtag #CampusCropChat on Facebook, Twitter and Instagram, and don't forget to follow us on Snapchat @asicpp!