#HowIASI Contest
---
Introducing our newest Associated Students, Inc. (ASI) Instagram contest, #HowIASI. The contest will start on Monday, May 11, 2015 and end on Monday, May 18, 2015 at 11:59 p.m.! Any current Cal Poly Pomona (CPP) student with a valid Bronco I.D. can participate! It's as easy as 1-2-3!
Contest Steps:
Take a photo of yourself using any service provided by ASI, or of you participating at an ASI sponsored event, and post it on your Instagram.
Tag @asicpp in your photo.
Caption your photo and use hashtag #HowIASI. (NOTE: you must use the hashtag in order for your entry to count).
Here's an example:
DISCLAIMER: If your account is "private," we won't be able to see your post. Make sure to check your privacy settings on Instagram before you enter the contest. We want to see your creativity!
Need some photo ideas for the contest? What do you love about ASI? Do you have the perfect study spot in the Bronco Student Center (BSC)? Do you have a workout ritual at the Bronco Recreation and Intramural Complex (BRIC)? Or do you love to take a quick break at Center Court with your friends? The answers to these questions and others will make for great contest entries!
The possibilities are endless with ASI, and we want to know how YOU utilize ASI services everyday! Let us know with the #HowIASI contest, and we'll hook you up with one fantastic grand prize filled with some of the most coveted ASI swag!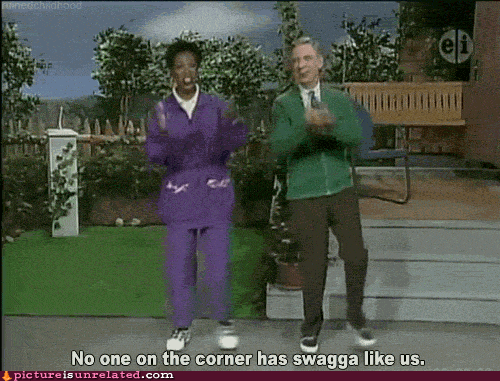 The winner will be notified via Instagram on Tuesday, May 19.
So, how do you become the winner? The #HowIASI selection committee will be choosing the most creative post with the best use of the hashtag #HowIASI, so tap into your creative instincts. There is NO limit to how many photos that you post, so keep 'em coming!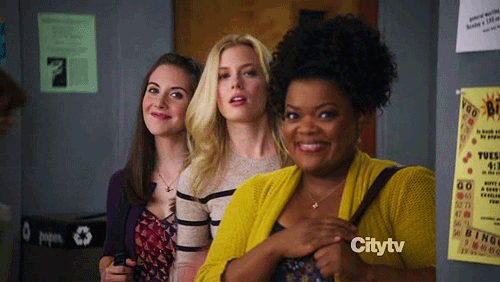 Once the selected winner is contacted by ASI and verified as a current CPP student with a valid Bronco I.D., they will be able to pick up their swag!
Need some more inspiration? Check out this list of ALL the different services that ASI provides for students everyday!
Good luck Broncos!
For more information about ASI, make sure to follow us on Facebook, Twitter, Instagram and Snapchat @asicpp.
Please direct all questions regarding the contest to asi@cpp.edu.
Rules of Participation:

ELIGIBILITY
The #HowIASI contest is open to all current Cal Poly Pomona students. The winner selected must present a current and valid Bronco ID. Individuals are not limited to number of entries. The competition is sponsored by Associated Students Incorporated.
DEADLINE
All entries must be received by May 18, 2015 at 11:59 p.m. (PST). Any entries received after this time will not be considered. Associated Students Incorporated does not accept responsibility for late or lost entries. Proof of sending is not proof of receipt.
TIMELINE
May 11—Contest begins
May 18- 11:59 p.m. — Submissions are due.
May 19 — The winner will be selected and verified as eligible. The winner will be announced on the Campus Crop, and ASI's and Bronco Student Center's social sites.
SUBMISSION
Follow the instructions provided above.
All forms of academic dishonesty will result in an automatic disqualification from the contest.
Violence, profanity, and/or attacks on individuals or organizations may not be depicted in the slogan in any form. Entries must not contain material that promotes intolerance, racism, hatred or harm against any group, individual or organization or promote discrimination based on race, gender, religion, nationality, disability, sexual orientation or age.
Associated Students Incorporated reserves the right, at its sole discretion, to disqualify and delete any entry it deems to be offensive, inappropriate, derogatory and libelous, or not in keeping with the competition theme or that is otherwise not in compliance with the official contest rules.
JUDGING
The #HowIASI Contest committee will choose the most creative post that they see fit and one winner will be selected. Each contestant must follow the directions posted above. If they did not follow the direction posted, they will automatically be disqualified and another winner will be selected. This means that if a contestant doesn't have their social media publicly available for the committee to verify, their entry will not count towards the contest.
WINNER NOTIFICATION
A potential winner will be notified on Instagram on Tuesday, May 19, 2015. The winner must be able to provide proof of identification and have a valid Cal Poly Pomona Bronco I.D. at time of prize pick-up. If the selected winner cannot provide proof of identification, another winner will be selected.
AWARDS
The #HowIASI Contest committee will choose select one winner. The winner will receive (1) one gift bag containing the following items: one (1) t-shirt, one (1) pair sunglasses, one (1) tumbler cup, one (1) pair headphones, one (1) multi-USB port, two (2) pens, one (1) bottle opener, one (1) school-supplies kit and one (1) Bronco Bucks Gift Card ($5 value).
RIGHTSYou, the submitter, will release all rights to any photos, videos, slogans, phrases or words or word compilation you submit — including ownership if applicable. By entering the competition, you grant ASI Cal Poly Pomona a royalty-free, nonexclusive non-exclusive, world-wide, right and license to use, reproduce, print, publish, publicly display, transmit, market, sell, distribute, and sub-license the slogan in all forms of media now known or hereafter developed on all types of marketing and merchandise of any kind.