How To: Save Money on Cable
---
At home I had it all: all of the HD channels, HBO and a DVR with a maxed out storage capacity. When I moved down to Cal Poly Pomona (CPP) I had to say goodbye to all of it.

http://mashable.com/
Living without cable is a daily struggle (first world problem, I know). But when all of your friends live off-campus and their parents are sporting for premium cable packages, you find yourself planning your hang outs around prime time programming.

http://authoritylabs.com/
When plans with my friends fell through, and I missed the premiere episode of Game of Thrones however, I knew I'd have to find some cable alternatives that didn't require a year long commitment. Here's a list of some ways you can ditch your cable provider but still stay plugged in (legally, of course).
Sling ($20)
Just like cable, Sling offers a variety of different packages. The base package ($20) includes the following networks: ESPN, TNT, TBS, AMC, Adult Swim, Disney Channel, Food Network, HGTV, Cartoon Network and more! For $5 more each you can add: lifestyle, kids, sports and more. The basic package will grant you access to the two most important shows: The Walking Dead and Barefoot Contessa!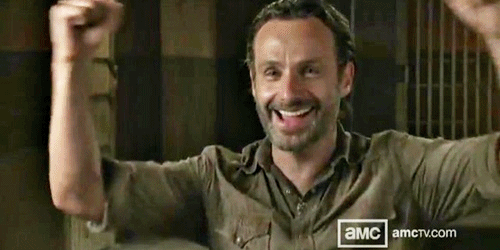 http://img2.wikia.nocookie.net/

tumblr.com
HBO Now ($14.99)
If you're Looking for the full HBO experience, try the new standalone streaming service HBO Now. Currently, the service is exclusive to the App Store, where you can try a free 30-day trial. With your HBO NOW subscription, you can also enjoy HBO on your iPad, iPhone, or iPod touch. Did you already sign up for HBO through your cable provider…?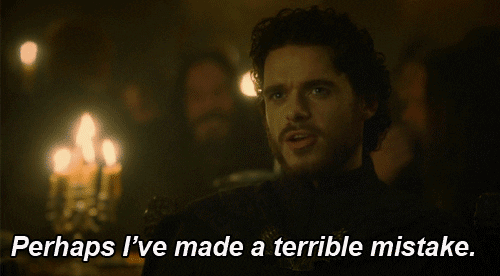 http://media.giphy.com/
Netflix ($7.99+)
Some of the best series are exclusive to Netflix including: House of Cards, Orange is The New Black and Unbreakable Kimmy Schmidt. Starting at $7.99, most of us have access to someone's Netflix account, or we're still on our parents. If you don't, take advantage of the free 30-day trial available to new members. The only thing better than being able to watch new episodes of series live, is to watch all 12 seasons at once.

http://cdn.smosh.com/
What are your cable alternative solutions? Let us know by using the hashtag, #CampusCropChat on Facebook, Twitter and Instagram! And don't forget to follow us on Snapchat @asicpp!