Going Back to the Gym
---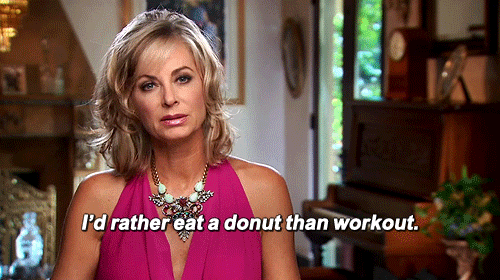 I'll admit it: I did not stay on track with my "Get Fit" resolution from New Years 2015. Life got hectic, and I put my fitness goals on the back burner. However, I've decided to replace my excuses with effort and get back on that work out grind by going to the gym again three to four times a week.
Honestly, it's been brutal. It's hard to start over again, but I'm not going to let that stop me. If you've ever been in my position, you know it's hard to jump back into the swing of a fitness routine.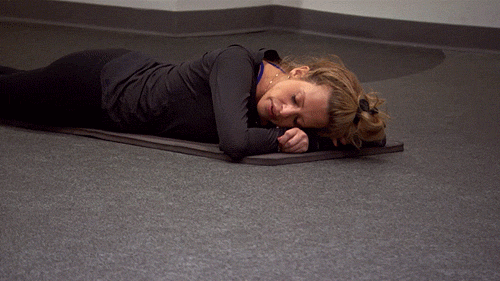 There are so many health benefits to working out on a regular basis, and there really is no excuse since we have the Bronco Recreation and Intramural Complex (BRIC, Bldg. 42) for all of our fitness needs right here on campus. I must say that my favorite thing at the BRIC are the awesome Group Fitness classes that they offer everyday! They're perfect for someone like me who doesn't exactly know what "good form" is, or how to maximize an hour for a full body workout.
But, like I said before, it's not easy. Here's an illustration of my experience thus far:
When someone is running faster than me on the treadmill: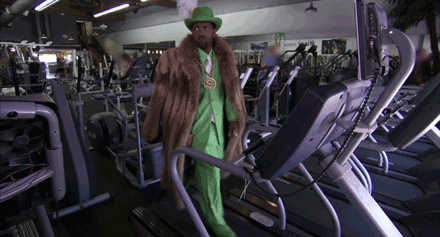 Whatever, showoff. This is not a race, I don't even know you!
How I think I look when I'm lifting weights: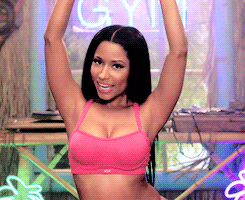 "This dude named Michael used to ride motorcycles…"
How I really look like when I'm lifting weights: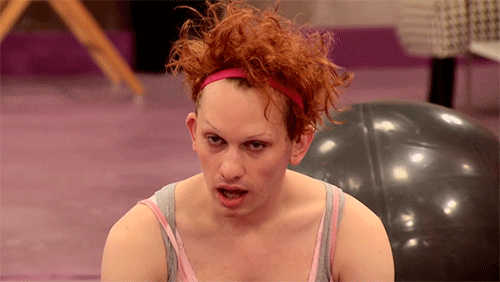 TOO. HEAVY. CAN'T. EVEN.
When the fitness instructor is like: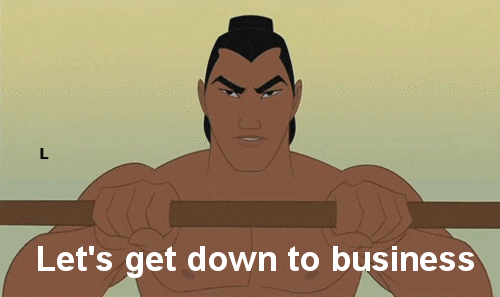 How do they have SO MUCH energy ALL the time?!
And I'm like: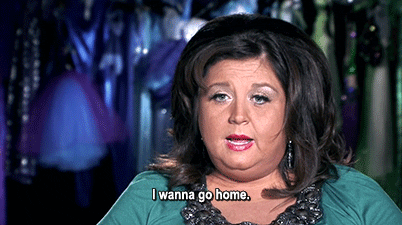 But I'll stay anyway because I'm not a quitter!
When it's suggested that we take a warm-up lap: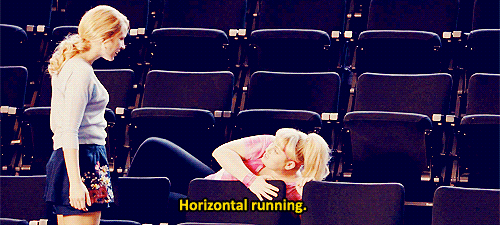 I'm all about the horizontal sprint!
Probably everyone's thoughts when I'm trailing behind them:
I got this everyone! Go on without me; I'll catch up with you!
How I feel when I actually remember the sequence at Zumba: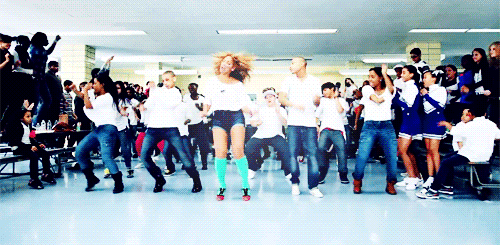 One and two and three and four! Single, single, double! Zumba shuffle everyone! LET'S DO THIS!
How I feel always: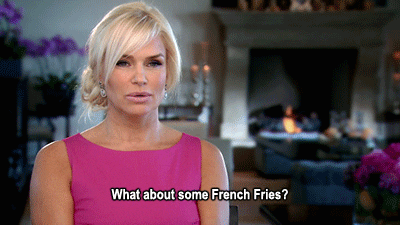 Self-explanatory.
Fitness is a goal that we all have to work on everyday! However, I'm starting to get the hang of it! Catch me and many other ASI Marketing team members getting our workout on at the BRIC.  And remember, it never gets easier, YOU just get better!
Have you started a new work out regimen lately? Or have you been a consistent visitor at the BRIC? Let us know by using #CampusCropChat on ASI's Facebook,Twitter and Instagram!